Addressing the Technology Talent Shortage
Employee Insights, Tech Career, Technology Trends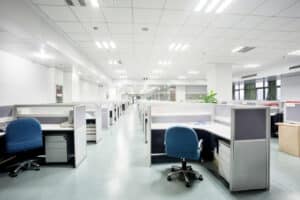 Matt Eckert | EVP, Sales – Houston, TX
Most companies have experienced the challenge of finding the skilled technology professionals they need. Simply put, the supply and demand curve has never been more clear. The quantity of technology talent is not equal to the current demand. With a current, declining, unemployment rate of 3.6%* and an unemployment rate within technology of 1.2%** across all disciplines, employers are left with the dilemma of what to do to find, recruit, hire and retain the needed professionals for their current hiring needs.
Some employers are turning to increased compensation to attract the needed talent while others have slimmed their job requirements in the hopes of increasing the number of qualified applicants, and some have updated benefits and perks to compete in a tight labor market and attract talent. None of these solutions address the overall technology talent shortage, but are helping on a per company basis.
What about junior talent?
Many employers are recognizing the need to turn to junior technology talent that have been properly educated on the technologies of their organization. The challenge in the past has been that the talent coming out of universities are just not ready for the workplace, due to the lack of training in current technology and the soft skills required. Additionally, employers who did utilize recent college graduates hired them in roles like desktop support, leaving the employee wondering why they pursued a college degree in the first place.
The talent gap solution
Genuent believes it is necessary to be part of the solution of addressing the shortage by hiring recent graduates, full-time, and placing them in 90-day immersive technology training programs through our Talent Path division. Essentially, these cohorts are being put through a hands-on, highly focused, training program within Tableau, Power BI, Angular, React and more to move the needle from theoretical knowledge to practical knowledge. The education they receive, as Talent Path employees, completes their "last-mile" training.
Talent Path offers a truly unique approach to hiring early career technology talent to fill these important roles that lowers both the risk and cost. By hiring and developing high potential talent to map to known gaps at our clients, we provide the sought-after talent they need while creating new IT career pathways for young professionals. Our professional consultants are work-ready upon completion of their technology track. Ultimately, our customers hire these resources who have proven themselves in their roles.
The benefits are clear:
Purpose-trained resources you need without the upfront investment or risk

Provides a "try before you buy" opportunity – so your eventual hires are a sure thing based on past performance

Exhaustive candidate screening ensures ideal fit and reduces chances of turnover long-term

No recruiting, training, or retention costs – you just get amazing talent purpose-trained in your technology stack

Holistic learning which includes business acumen and consulting fundamentals ensuring immediate productivity and minimal ramp-up

Fostering diversity in tech means you benefit from the diversity of our consultant base – and helps you achieve your own diversity goals
About Talent Path
Talent Path brings last-mile education for early career talent together with clients in need of technology professionals to fill critical roles. We hire top graduates in key academic disciplines, then provide them with specific learning experiences in sought-after technology skill sets. Talent Path consultants are work ready day one and able to step into roles possessing both the technical and power skills to succeed long term.
About Genuent
Genuent is the technology staffing firm focused on delivering masterful technologists and resource solutions to solve complex technology and business challenges. Through relationships with our consultants and clients, Genuent is an element of change in the world of work. Founded in 2006 and headquartered in Houston, Texas, Genuent services clients nationally across the entire technology spectrum. www.genuent.com
* Source: Bureau of Labor and Statistics
** Source: TechServe Alliance