TekPartners ranked as one of the Fastest Growing Staffing Firms in the United States by SIA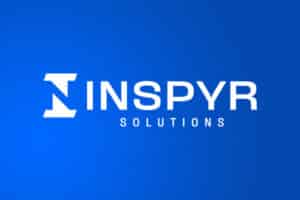 CORAL SPRINGS, FL- July 8, 2013- TekPartners and MedPartners HIM announce today that they ranked on America's Fastest Growing  Staffing Firm list for 2012 by Staffing Industry Analysts.  The company is making its fifth consecutive appearance on the list of fastest growing U.S. staffing firms.
TekPartners is a market leader in Information Technology Staffing and other professional staffing verticals with offices in Coral Springs, FL, Orlando, FL, Tampa, FL, Charlotte, NC, and Washington DC,  TekPartners provides Fortune 500, Government agencies, Government Prime Contractors and other emerging companies with staff augmentation, contract services, and recruitment services for Information Technology and other professional level positions.  Based out of Tampa, FL, MedPartners HIM provides health information management professionals to medical facilities nationwide on a contract, contract to hire, and direct hire basis.
The company delivered revenue of over $83.6 million for 2012 and is projecting over $100 million for 2013.  They were founded in 2002 and headquartered in Coral Springs, FL.
"Obviously, anytime you're in the service business, you have to excel at a higher level than your competition," said Vito Scutero, CEO and co-founder.  "A service company is only as good as the team they assemble in each individual market.  The character and capability of its people have allowed the company to excel," said Scutero.  CEO and co-founder Harris Katz also said it takes the right processes and procedures to deliver quality service.  "It is a detailed process, it's not just a numbers game," Katz said.  "We have a good plan behind what we do."  As a result, the company has taken great people and made them better, he said.
TekPartners can be reached at 954-656-8600 for their Company Headquarters or visit https://www.tekpartners.com/ for contact information for their Regional Offices.  MedPartners HIM can be reached at 813-418-3800 or visit http://www.medpartnershim.com
About the P2P Staffing Corporation
P2P Staffing Corporation under the brand names- TekPartners, MedPartners HIM and P2P Staffing, is a full-service professional staffing firm providing contract, contract to hire, temporary, and direct hire staffing solutions for organizations and career opportunities for individuals in the areas of Information Technology, Finance/Accounting, Medical, Healthcare, Scientific, Administrative, and Call Centers. P2P Staffing Corporation Headquarters is located at 5491 University Drive, Suite 203, Coral Springs, FL 33067.