Career Advice, Employee Insights, Employer Insights, Job Seekers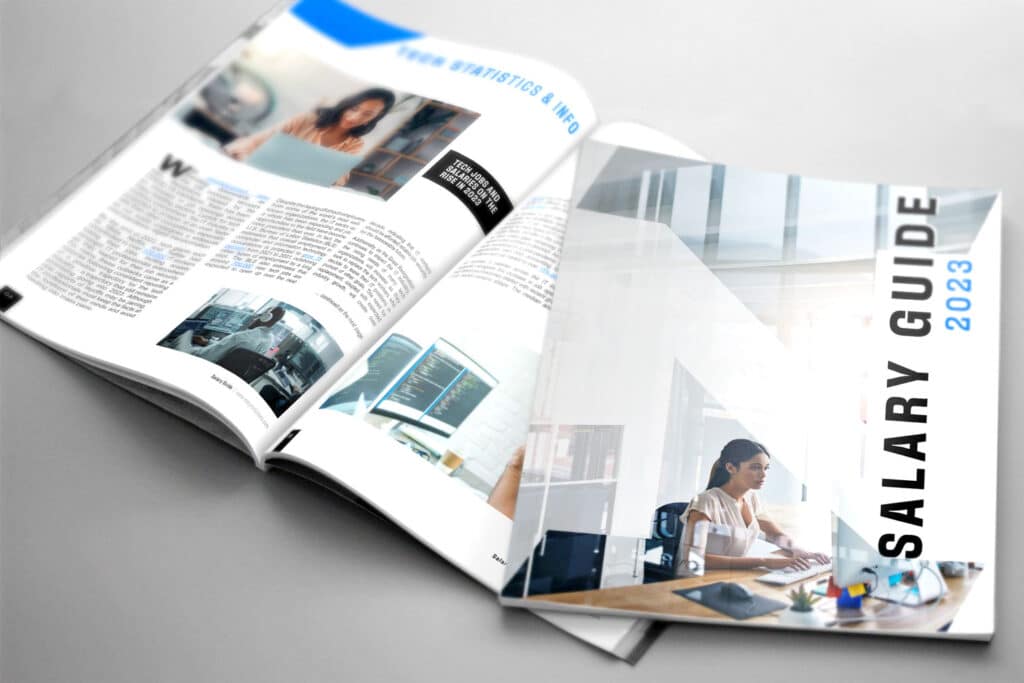 INSPYR Solutions 2023 IT Salary Guide
Our new salary guide is hot off the presses! Get up to date on the latest hiring trends, industry hot topics, digital strategies, and more with our complete 2023 IT Salary Guide.
Here at INSPYR Solutions, our teams from coast to coast are more motivated than ever to connect tech talent with the hottest IT jobs on the market. Our passion for matching the right solutions to the right opportunities has always been the driving force of our business, and our commitment to building relationships through quality service has never been more paramount. With this in mind, we surveyed the climate of the United States tech sector going into 2023 so that you don't have to. This year's Salary Guide offers a comprehensive look into the IT industry's latest developments, fresh salary ranges, anticipated hiring trends, and so much more. This resource is intended to provide you with the information you need to enhance your tech career or your organization's IT strategies this year.
Inside you will find cutting edge information including:
The Latest Technology Salary Data
Tech Jobs and Salaries on the Rise in 2023
Diversity, Equity, & Inclusion in Tech
Cyber Risk Quantification
How to Humanize Your Digital Transformation
Hot Markets for Tech Jobs in 2023
Get Your Free Copy Now!