Finalist For "Best Places to Work" Award 2010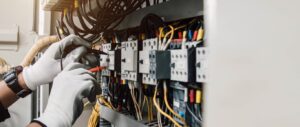 TekPartners is proud to be recognized as a top finalist for the "Best Places to Work Award" by the South Florida Business Journal for 2010.
Being recognized as a finalist of this prestigious award is a major accomplishment especially within the staffing industry. TekPartners' competition in the area is high, going up against much larger companies that are also prominent in South Florida. TekPartners has been nominated for this award in the past and is very excited to be recognized as a finalist this year. Vito Scutero, the President of TekPartners, states: "TekPartners is honored to be recognized as one of the best places to work in South Florida. We believe that starting with and continuing to work with great people who live our Core Values, fulfill our Brand Promise, and commit to our Core Purpose are the key ingredients for continuing to be a 'Best Place to Work'."  TekPartners is confident that winning this award is an attainable goal in the near future. As a premier provider of IT workforce staffing and solutions, TekPartners continues to implement positive reinforcement within the workplace while instilling the values and business processes necessary to be successful on a personal and professional level. Over the past decade, our corporate strategy has developed into three main goals: Rapid Response. Proven Talent. Exceptional Service. Our focus will always be people helping people; it is our passion.