Employee Spotlight: Andrew Anthony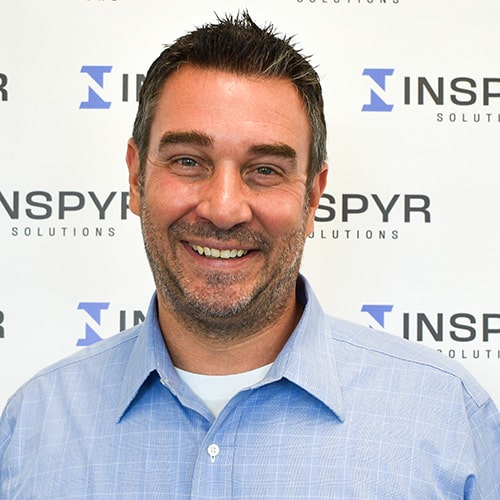 Meet Andrew Anthony, a Market Manager Working at INSPYR Solutions
When did you start working at INSPYR Solutions?
11/3/15
What territory do you manage?
Charlotte, NC
What is your role include at INSPYR Solutions and what specialties do you serve?
Lead a talented team of Sales and Recruitment professionals to find the prefect technological fit for our client's needs.
What is an interesting fact we would be surprised to learn about you?
I got a Track & Field Scholarship to Coastal Carolina University for the 110 High Hurdles, and 400 meter hurdles.
What is your best work memory?
Our holiday party in Charlotte 2015.  It was the first time everyone got out together for a great team building event since I started in November.
What makes INSPYR Solutions different from other companies you have worked for?
The maturity of the team and core values that drive each us to be the best each day; coupled with a supportive leadership team to help us in the pursuit of excellence.
What core value do you relate to most, and why?
I relate to all of our core values and believe they are things I have been instilled with throughout my life.  In business the one that seems to come out the most for me is working with a sense of urgency.  I believe my sense of urgency propels me to never give up focused on being the best, excelling while making a contribution.
Want to join our team?
At INSPYR Solutions, we offer a world-class, supportive culture with the aim of growing and developing a team of recruiting experts who truly enjoy helping people find jobs. In addition to the opportunities offered by becoming part of our team, we have a competitive compensation package that includes medical and dental insurance, paid time off, a 401(k) plan, and other generous perks such as monthly team celebrations, a hybrid work model for tenured team members, a higher compensation plan for top producers, and our The IN Club reward trip. Check out our current opportunities today!