Employee Spotlight: Caren Galit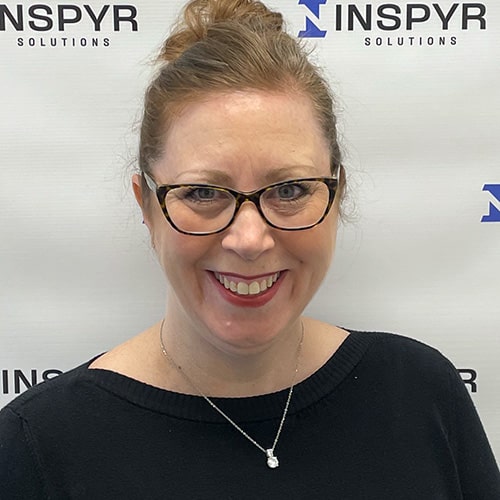 Meet Caren Galit, People Operations Manager at INSPYR Solutions
When did you start working at INSPYR Solutions?
July 1, 2013.
Brief summary of skills and/or specialties:
I manage office operations at our corporate headquarters in Coral Springs, FL, and provide support to P2P Nation's Shared Services teams (Corporate Recruiting, Strategic Marketing, and Human Resources.)
What is an interesting/fun fact we would be surprised to learn about you?
I love boy bands!  Especially *NSYNC and Backstreet Boys.
What is your best work memory?
Winning the Excellence to the Core award in Q3 of 2015 stands out the most to me.  It was an honor to be recognized by so many members of the P2P Nation for the work that I do and to know that it is appreciated.
What makes INSPYR Solutions different from any company you've ever worked for?
The minute I walked into the INSPYR Solutions offices, I knew I wanted to work here!  There is an undeniable energy here. You feel supported and are encouraged to succeed.  You are told from day one that "The World Is Yours" and they mean it!
What core value (Be the Best, Understand the Urgency, Never Give Up, Have the Courage to Excel or Make A Contribution) do you relate to most, and why?
"Never Give Up" is the core value that speaks most to me.  When you set your sights on a goal and you don't stop until you achieve it, the rewards are overwhelming on so many levels. I have experienced this both professionally and personally and it's the greatest feeling in the world.
Want to join our team?
At INSPYR Solutions, we offer a world-class, supportive culture with the aim of growing and developing a team of recruiting experts who truly enjoy helping people find jobs. In addition to the opportunities offered by becoming part of our team, we have a competitive compensation package that includes medical and dental insurance, paid time off, a 401(k) plan, and other generous perks such as monthly team celebrations, a hybrid work model for tenured team members, a higher compensation plan for top producers, and our The IN Club reward trip. Check out our current opportunities today!