Employee Spotlight: Joe Grier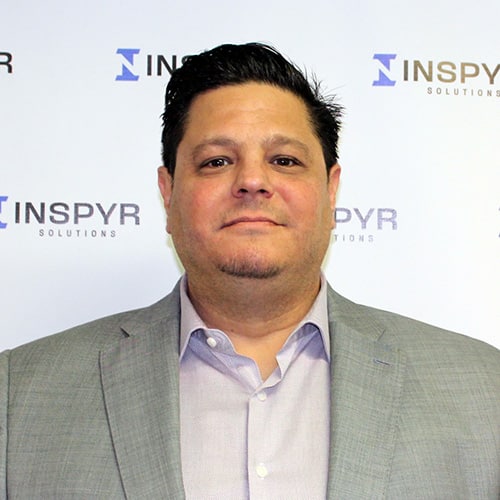 Meet Joe Grier, Senior Account Manager at INSPYR Solutions
When did you start working at INSPYR Solutions?
April 2015.
Brief summary of skills and/or specialties:
IT/Telecommunications/Engineering.
What is an interesting/fun fact we would be surprised to learn about you?
I am a jazz trumpet player.
What is your best work memory?
Qualifying for IN Club in my first year.
What makes INSPYR Solutions different from any company you've ever worked for?
INSPYR Solutions really cares about its employees.  From work life balance to our generous compensation plans and the continued training all employees receive, there is no question in my mind as to why we lead the IT staffing industry.
What core value (Be the Best, Understand the Urgency, Never Give Up, Have the Courage to Excel or Make A Contribution) do you relate to most, and why?
The core value that means the most to me is understanding the urgency of the needs of our clients. We know that our clients have business to get done. That is why I work diligently to meet the needs of my clients as fast as I possibly can. No matter what it takes.
Want to join our team?
At INSPYR Solutions, we offer a world-class, supportive culture with the aim of growing and developing a team of recruiting experts who truly enjoy helping people find jobs. In addition to the opportunities offered by becoming part of our team, we have a competitive compensation package that includes medical and dental insurance, paid time off, a 401(k) plan, and other generous perks such as monthly team celebrations, a hybrid work model for tenured team members, a higher compensation plan for top producers, and our The IN Club reward trip. Check out our current opportunities today!