Harris Katz and Vito Scutero, CEOs and Co-Founders of TekPartners, are named 2012 Entrepreneurs of the Year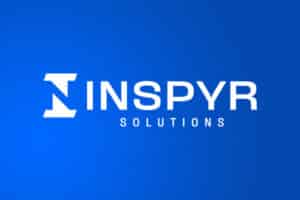 The Business Journals in partnership with Entrepreneurs' Organization of South Florida celebrate those who have built successful businesses from the ground up. Harris Katz and Vito Scutero, CEOs and Co-Founders of TekPartners, were announced as the winners of this award for the Over $50 Million in Revenue category.
The winners distinguished themselves through an extensive application and interviewing process. This included having members of the Entrepreneurs' Organization visit various companies in order to get a deeper look into their profitability, ability to adapt their organization successfully to a challenging economy, leadership and management styles, creative thinking process and passion for what they do.  "In a region driven by the creative business leaders who have turned their dreams into realities that employ people and grow our economy, we truly value new ideas and the brave pioneers that take them forward," as stated in the South Florida Business Journal publication dedicated to recognizing the finalists and winners of this award.
When Katz and Scutero opened the doors of TekPartners in 2002, the 9/11 attacks were still fresh in people's minds, as was the dot-com bust. While several national staffing firms responded by having mass layoffs of their internal talent, Katz and Scutero identified a competitive advantage to being a first mover in the Florida market: to be in a start-up during the first recession and in a growth mode during the worst recession our nation has experienced since the Great Depression. "The staffing business is not a transactional business, it is a people business. Without consistent people in the seats, you cannot be in a position to achieve consistent growth," states Harris Katz, CEO and Co-Founder of TekPartners. "We have always been and continue to be People helping People."
TekPartners' ability to keep prices low and customers happy led to an increase in market share and a growth rate of 40-60 percent over the last four years. These results can be attributed to Katz and Scutero relying on their guts, brains, and hearts – taking chances on people and opportunities that come with a high amount of risk and uncertainty. They strike the perfect balance between risk takers and analytical thinkers. "Our company was started on 100% sweat equity.  We have built our company culture around an entrepreneurial spirit that gives our associates as close of an opportunity to being an entrepreneur without the risk.  It is why we believe our Core Values tie very closely to the key character traits that define an entrepreneur," says Vito Scutero, CEO and Co-Founder of TekPartners.
About TekPartners
TekPartners is one of the fastest growing private staffing firms in the United States with office locations in South Florida, Orlando, Tampa, and Charlotte, NC, and is a premier provider of highly qualified IT talent to many enterprise organizations. TekPartners was founded based on the following core values: Be the Best, Understand the Urgency, Never Ever Give Up, Have the Courage to Excel, and Make a Contribution. As experts in the industry, our team continues to match the right talent to the right job opportunity every day. TekPartners has been recognized as the Best Staffing Firm to Work for in the Nation by Staffing Industry Analysts and as the #1 IT Consulting Firm in South Florida. TekPartners takes pride in its business model, inspiring morale and superior work ethic. It is our firm belief that no other professional services organization can duplicate the values and ethics we utilize for continued success. For more information, visit our website at www.tekpartners.com.
###