TekPartners, Now INSPYR Solutions, Moves Headquarters Location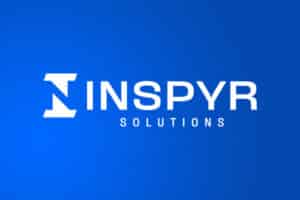 After being in their other location for over 5 years, TekPartners has moved their Headquarters to a brand new building within the same area in South Florida.
TekPartners, now INSPYR Solutions, moves their headquarters to a new location.
They realized it was time to expand with the growth that was taking place. "We were definitely out-growing our current location as we continued to expand, hiring 22 new employees since 2007. The staff was excited about the move as it signified continued growth and success for everyone," said Vito Scutero, President of TekPartners.  In the face of the dot com meltdown and terrorist attacks, the Founders, Harris Katz and Vito Scutero, opened the doors in 2002 with a vision and purpose that they could offer higher quality service, build stronger relationships and provide more value to the companies fighting through the same difficult economic and global conditions A decade later, TekPartners has become a leader within the staffing industry as a premier provider of IT workforce staffing and solutions for over 150 companies across the United States including large corporations such as Citrix, JM Family, and Lockheed Martin .  The building is brand new and TekPartners is proud to have their company logo on the outside of the building. If you are driving on the Sawgrass Expressway, make sure to look for the TekPartners logo as you pass Coral Ridge Drive. This location was chosen specifically to stay within the same area where the company originated and has established involvement within the Coral Springs/Parkland community.
The staff was excited about the move as it signified continued growth and success for everyone.
As TekPartners continues to grow and advance, the overall corporate strategy has developed into three main goals: Rapid Response. Proven Talent. Exceptional Service. The focus will always be people helping people; it is our passion. TekPartners takes pride in its business model, inspiring morale and a superior work ethic. "It is our firm belief that no other professional services organization can duplicate the values and ethics we utilize in every aspect of our business for continued success," states Harris Katz, CEO/TekPartners. TekPartners understands and values the unique needs of the industries it specializes in and they strive to stay above the curve as industry trends continue to progress.