Hiring a Tech Recruiter to Find the Best IT Professionals In a Competitive Market
Employee Insights, Hiring Trends, IT Recruiting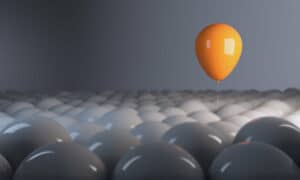 Jack Fenley | Search Consultant, Technology & Professional Services – Atlanta, GA
Trying to find the right talent in today's market is no easy task, reeling them in can be even harder. That's why hiring a technology recruiting firm could be the best thing that a business can do to improve their current hiring process. Doing so, they have a specialized, skilled and knowledgeable partner to go to if they have questions about a certain hiring topic or method.
In this article, we explore why hiring a technology-focused recruiting firm is key to landing the best tech-talent in today's competitive market.
The Main Benefits
Most companies turn to a technology recruiting firm when they are in a time of need or have questions about the talent market. Some of the benefits they will realize are:
Time savings; empowers your employees to be more productive throughout the day and focus on their core function rather than get bogged down in the interviewing/screening process.

Increased market exposure; by hiring a recruiter you are also hiring a brand ambassador. For every 1 candidate you see from them, they will likely have spoken to or sold your opportunity to 10-20 people.

Increased Talent Network; Recruiting firms are constantly talking to the local (and national) candidate pool and can of screen 10x the number of qualified candidates than an internal recruiting function.
Positively Impacting Business
We were recently engaged by a newly appointed Digital leader to build a development group, starting with a director. Part of that conversation involved guidance around the technology stack and the available/current talent market locally to support their decision. Should they build in Ruby, Node, Java, .NET and the popular question of Angular or React? We were able to provide insights to help guide their decision and subsequently hire the talent needed in a swift fashion.
Advice to Remember
Hiring the right people is key to the success of your company and the speed at which you do so can make a big impact. Let the people who do this professionally focus on lining up Top Technology Talent, so you and your employees can focus on what you're good at.
Hiring a technology recruiting firm will produce great results for your company. Reach out to Genuent today to start the conversation of how we can help your company succeed in hiring the best technology talent the market has to offer.
About Genuent
The team at Genuent makes up the top technology recruiters in Texas and across the nation. We're experts at delivering talent and resource solutions within the IT space. Contact us today to find qualified talent in your area.