Why Are You Challenged In Hiring Technology Talent?
Employee Insights, Hiring Trends, Tech Career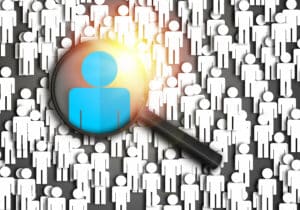 Matt Eckert | EVP Sales – Houston, TX
Hiring technology talent in today's market is more challenging than ever. Recent statistics has shown that the unemployment in the technology sector is under 1.9% while the overall unemployment in the United States is 3.8%. Yes, that is great for candidates, but what about employers? How can you make sure you are able to attract and retain top technology talent?
In this blog article, I discuss the current issues employers are facing and what can be done in order to hire technology talent as well as retain technology employees.
What's Going On?
There are a few keys reasons as to why it's so challenging today to find the right IT talent. The first and most important reason is that there are currently more technology jobs than technology professionals. The unemployment rate in technology is a little deceptive because in many areas of technology like programming / development, the number is actually below 1%.
Another reason is that, many times, when a candidate graduates from college they do not feel as though they have the proper requirements needed to get an entry level position as the employer is asking for 2–5 years of experience. As a result, candidates are looking for other ways to get experience, such as technology bootcamps or technology learning platforms like Talent Path as well as certification programs. Candidates hope that these supplemental programs will provide the appropriate amount of experience.
In addition, another difficulty in finding technology talent is due to governmental regulation changes in the availability of H-1B visas. This is making the supply of talent coming from other countries less available and extensions of current H-1Bs are even harder to justify.
Being Realistic
One of the first things employers need to realize is that things have changed. Because of this talent shortage, candidates are now expecting more from companies. Yes, pay is extremely important, but there is more to a happy employee than just a good salary. Being able to offer a flexible work environment is a differentiation to many technology professionals. The flexible work environment could include allowing them to work remotely or providing a variety of work hour schedules. Many candidates are now looking at the actual projects they will be working on to measure their interest and growth.
Since the supply is so low – employers need to be reviewing benefits, salary increases, flexible work environments and more. Keeping the technology talent you have happy is now a primary concern of employers and can ultimately reduce the cost of replacements.
Overall, in today's talent market it is harder than ever to find and retain IT candidates. A low unemployment rate is a marker of a strong, prosperous economy, but it may also require you to adjust your hiring strategy.
About Genuent
Genuent is the technology staffing firm focused on delivering masterful technologists and resource solutions to solve complex technology and business challenges. Through relationships with our consultants and clients, Genuent is an element of change in the world of work. Founded in 2006 and headquartered in Houston, Texas, Genuent services clients nationally across the entire technology spectrum.