How to Help Your Employees Achieve a Work-Life Balance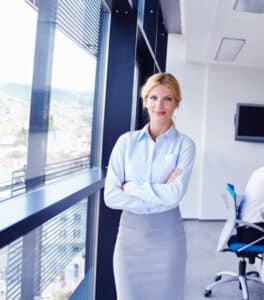 Kristen Gilmore | Sr. Business Development Manager – Houston, TX
We all have different definitions of work-life balance. Everybody wants to achieve it – but how? The main importance in any person's life, is finding a balance between maintaining an efficient work schedule and maintaining personal activities. For me, it's about finding balance between work and personal things such as being a single mother, social activities and exercise. While no one wants to be working 24/7, it's also vital to be an active employee in your company.
So, how do you go about achieving work/life balance?
Knowing Where You Shine
I myself am a "type A" personality – so when it comes to achieving a work-life balance, it is easier said than done. Some small things to help achieve balance include having a to-do list, my calendar being up-to-date, and writing everything down.
One of the main things that has helped me achieve a work-life balance is blocking out the negative energy and focusing in on areas where I'm successful. Knowing where you shine helps by pushing you in the right direction. It is also extremely important to be self-aware when something you are doing is not working, as it wastes time. That way, you are able to take action immediately to make things right again. For example, if I am working on an important information security position and I also need to focus on my family later in the day, then I know where to focus my energy. The first part of my day is spent focusing on the information security position because I understand the information security demands on the organization and then I prioritize smaller efforts of the day. Working with my team, I circle back on the info sec position later in the day and then I am free to enjoy my family. This seems simple, but understanding that I need to bring these specifics into my life is where I shine.
Prioritization for Work-Life Balance
Everybody has their own work schedule and understanding when something has value over another is crucial to the success of your work life. For instance, if I have a deadline that I cannot miss like the information security position referenced above, I won't be able to go to my son's baseball game, but if it's not a deadline and the work is something that may wait until tomorrow, I am able to watch my son's game. Understanding the value of what is needed and prioritizing is crucial in achieving work-life balance.
To help with prioritization – at the end of every day, do a brief assessment of how your daily activities went. How did you spend your time? Was it on the information security position? Which parts of your day were most productive? Which parts were the least productive? By looking at these answers, you are able to see what you need to do.
Setting Boundaries
Technological advances enable workers, like me, the freedom to work from home, but it also means that employees are available 24/7. Sitting down with your boss to discuss boundaries is an important step to take so no one, down the road, is confused as to where the lines are. When you and your employer are clear on what you expect of one another, you're less likely to fall into a pattern of working around the clock.
Achieving a comfortable work-life balance doesn't just happen anymore. It takes strategic thinking and actually putting those thoughts into action – which is easier, said than done. When things shift and one area of your life starts to take over the others, it's not always easy to detect. It starts out subtle, but ends up having a large impact on your life. That information security position has to be a priority, but I can't let family down either. Fortunately, though, it's not too hard to re-do a few things and find that balanced medium again.
About Genuent
Genuent is the technology staffing firm focused on delivering masterful technologists and resource solutions to solve complex technology and business challenges. Through relationships with our consultants and clients, Genuent is an element of change in the world of work. Founded in 2006 and headquartered in Houston, Texas, Genuent services clients nationally across the entire technology spectrum. www.genuent.net