How to Incorporate Soft Skills in a Java Developer Job Interview
Interview Preparation, Job Seeker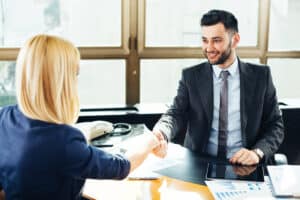 Jason Hughes | Resource Development Manager – Rochester, New York
It takes a hiring manager only a few seconds to make an initial impression of a candidate. So, what does that mean for you? Candidates always need to be prepared – no matter what the case may be.
Today, explaining the importance of soft skills and how to incorporate them into your next Java Developer job interview is going to be the main focus of this article.
The Term
Although the definition of soft skills seems like common sense – a synonym for "people skills" – it's actually much more than that. The term describes those personal attributes such as good manners, optimism, a sense of humor, empathy and the ability to collaborate and negotiate. These are all very important soft skills that hiring managers look for. It's crucial to understand the strategies that go behind these skills before heading into any type of interview.
My best soft skills include being a great listener, being honest, and being personable with all of my candidates. This helps immensely when there are 15 to 20 other recruiters trying to get the attention of a potential candidate of mine for a Java Developer job. Keeping in touch, being open and honest, as well as listening are all important soft skills that I have and my candidates appreciate.
The Job Hunt
Things are constantly changing in the world of technology and it's important to be aware of this. Soft skills are starting to become more important, in some cases, than hard skills. Employers want to know that a candidate is committed to the position they are applying for and invested in the company as well.
For example: Making sure to prepare a few days ahead of the interview is a major key to success. Once you find out who you are interviewing with – check them out on LinkedIn! Find out where they went to college, or what types of volunteer work they are interested in. During the interview, bringing up one of these things potentially sparks a great conversation, which in turn shows your true personality.
The Interview
You never want to "miss the mark" when it comes to your Java Developer job interview. Showing up fifteen minutes early as well as being 100% prepared prior to you parking is crucial. The reason for this is that you never know who is watching the second you step out of your car (potentially the hiring manager!).-Bringing a notepad and pen shows commitment and preparedness. This is where you are able to have your questions written down so when the hiring manager asks if you have any questions – your management skills are on display.-Being courteous to everyone you come across at the company is another crucial soft skill that cannot be ignored. From the hiring manager, to the janitor, to the receptionist – being nice to everyone is another soft skill that employers are looking for when interviewing for Java Developer jobs.-Eye contact and body language is another huge factor when it comes to soft skills during Java Developer job interviews. Sitting up straight while answering the hiring manager's questions as well as making eye contact are key components.-We've all heard the phrase "Dress for the job you want – not the one you have" and it's true! A first impression goes a long way so make sure your professional outfit shows the hiring manager that you are ready to take on the position for the Java Developer job.
How to
terms of how to improve your soft skills, there are different avenues to take in order to achieve great results. Attending weekly or monthly networking events is a great chance to meet new people as well as practice your soft skills.
Another great resource? Recruiters! We are here to help you succeed in any way possible. We've seen it all; the good, the bad, and the ugly, so we know what hiring managers are looking for when it comes to soft skills and skills in general!
About Genuent
Genuent is the technology staffing firm focused on delivering masterful technologists and resource solutions to solve complex technology and business challenges. Through relationships with our consultants and clients, Genuent is an element of change in the world of work. Founded in 2006 and headquartered in Houston, Texas, Genuent services clients nationally across the entire technology spectrum. www.genuent.net