TekPartners is Named 2011 "Best Places To Work" In South Florida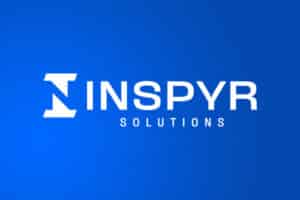 The South Florida Business Journal just announced TekPartners as one of the 2011 Best Places to Work in South Florida.
TekPartners was ranked in the top 15 companies out of over 200 that were submitted among the South Florida tri-county area for this award. This is the 5th year that TekPartners has been nominated and ranked as a top Finalist for this prestigious and well-known award. "We are very proud to be named a Finalist for this award, and we are looking forward to the main event this year. We pride ourselves in creating a positive and challenging work environment. We work hard, then play hard and everyone is rewarded for the effort they put in helping the company thrive and continue to grow," states Vito Scutero, CEO and Founder of TekPartners. 2010 was a great year for TekPartners as a whole and it is because of its team members and the positive reinforcement from their managers who encourage and challenge everyone to be the best they can be. TekPartners is a great company to work for and everyone there agrees that the company deserves to win this award in 2011.
TekPartners, a P2P Staffing Company, is headquartered in South Florida and was founded in 2002 based on the following core values: Be the Best, Understand the Urgency, Never ever give up, Have the Courage to Excel, and Make a contribution. TekPartners has continued to grow and expand with office locations in South Florida, Orlando, Tampa, and Washington DC and was selected as one of the fastest growing private staffing firms in the United States by the Staffing Industry Analysts. TekPartners takes pride in its business model, inspiring positive morale and a superior work ethic. "It is our firm belief that no other professional services organization can duplicate the values and ethics we utilize for continued success," says Harris Katz, CEO and Founder of TekPartners. "We understand and value the unique needs of the industries in which we specialize and look forward to continuing to power organizations with proven talent to achieve their mission." For more information about TekPartners visit the new launch of our website at www.tekpartners.com.
To see TekPartners among the other finalists, you can visit the South Florida Business Journal website at http://www2.bizjournals.com/southflorida/event/33271.