Why "New-Hire Experience" Is So Important to IT Professionals
Career Advice, Employee Insights, IT Recruiting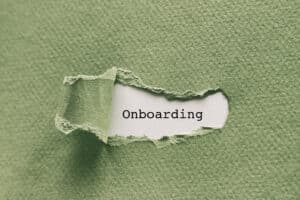 Brad Giometti | Business Development Manager – Houston, TX
With the growing IT skills gap plaguing the industry, it is becoming increasingly more important to create a positive new-hire experience in attracting and retaining top performers within a company. When a company has an efficient onboarding program, IT professionals feel confident and welcomed within their new work environment.
In this article, we talk about what new-hire experience is, the importance of it, as well as what companies should do to create a valuable new-hire experience for new employees.
What New Hire-Experience Means
New-hire experience refers to the experience a new employee goes through after accepting a job offer from a company. How a new hire perceives a company after being hired has a lot to do with if they understand what is happening within their new position as well as how they are communicated with during their onboarding experience. The overall goals of a positive new-hire experience are to socialize new hires within the organization, shorten time to productivity and encourage retention.
The Importance of New-Hire Experience
The importance of the new-hire experience cannot be overlooked. Not only does a positive new-hire experience cause long term retention, effective onboarding also increases the probability of employee engagement. Not only that, it also reduces the amount of time it takes for an employee to fully integrate into a new work culture. All in all, a positive new-hire experience has been known to positively influence organizational culture.
Creating a Valuable New-Hire Experience
Many companies do not know where to begin when it comes to creating a positive new-hire experience. Some variables that come into play when creating this experience include making sure the employee is well informed as well as communicated with in a timely fashion. Some other steps companies take to increase a positive experience include:
Equip new-hires with the right resources

Sending welcome email on first day – highlighting FAQs

Assign a mentor to help with transition

Provide adequate training
It is also important to get feedback on your onboarding process. This feedback provides insights as to what needs to change within the company in order to provide a better new-hire experience. Companies obtain this information by in-person meetings, surveys, or focus groups.
Creating a positive new-hire experience has become an essential part of attracting and retaining top performers. By increasing this experience for new employees, companies start to understand the benefits that are provided.
About Genuent
Genuent is the technology staffing firm focused on delivering masterful technologists and resource solutions to solve complex technology and business challenges. Through relationships with our consultants and clients, Genuent is an element of change in the world of work. Founded in 2006 and headquartered in Houston, Texas, Genuent services clients nationally across the entire technology spectrum.