Preparing for Successful In-Person Interviews
Interview Preparation, IT Recruiting, Job Seeker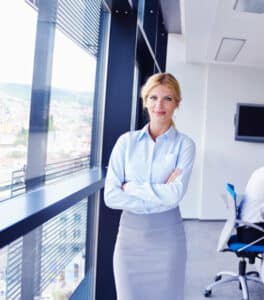 Cara Mason, Resource Development Manager – Houston, TX
In-person interviews do not need to be the anxiety-provoking event that many Database Engineer job applicants believe them to be. Doing your homework and being as prepared as possible ensures that the interview flows smoothly and that you have presented your talents cogently.
Start by researching the hiring manager so that you know what his/her role is in the company and what background they bring to their position. You may even find that you have some commonalities like hometown or alma mater that serve as great ice-breakers during the interview. LinkedIn is an excellent place to start. Many candidates question whether they should search LinkedIn in anonymous mode, however, there is nothing wrong with allowing the hiring manager to see that you have viewed their profile. It shows that you are serious about your research in preparation for the interview. It's also possible that common connections appear when you land on the hiring manager's profile, and this presents a great opportunity to reach out to any or all of those connections to inquire about the interviewer. Bottom line, the more you know about the hiring manager, the more comfortable you are in the interview, and by expressing an interest in things that matter to the hiring manager, which you have learned from your research, you ingratiate yourself even further.
You must also familiarize yourself with the Database Engineer job description in its entirety. Be prepared to discuss your experience as it directly pertains to the job description, line by line if possible. Make it easy for the hiring manager to envision you in this role. The Genuent recruiter with whom you are working to pursue Database Engineer opportunities reformatted your resume, so be sure to study that version, as that is what has been presented to the hiring manager.
During the interview, speak to specific technology stacks and software in which you are skilled, and come prepared with examples of projects that you executed in relation to those tools. You may also be asked to take a technical assessment as part of the interview. Your Genuent recruiter assists you in preparing for this so that you show off every aspect of your Database Engineering capabilities.
Finally, do not forget the ever-important rule of first impressions. Dress professionally, arrive on time (arrive no more than five to ten minutes before the scheduled interview time), and have a firm but welcoming handshake. Make eye contact and be personable. If you are new to the field of Database Engineering and do not have much interview experience, discuss with your Genuent recruiter how you might conduct a mock interview or practice questions. Logistics are also crucial …. know exactly which building you're going to and plan ahead for the time it takes to park and walk or to use public transportation. Check traffic and weather conditions and plan accordingly. Leave yourself enough time to arrive and ensure that you are calm and ready to proceed to your interview with confidence and professionalism.