Tech Jobs in Industries You Didn't Know Need Tech Pros
Career Advice, Job Seeker, Tech Career, Technology Trends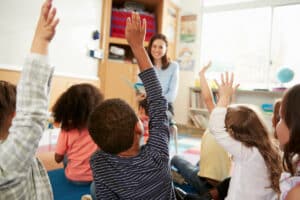 Job recruiters in Houston have their work cut out for them. The tech industry is on pace to add 260,000 more jobs across the country and it's not only tech companies in Houston who are clamoring for tech workers.
So many jobs are expected to be added that there will inevitably be many jobs in industries you didn't know need tech pros. This will require job recruiters to source tech pros with the experience to handle new and demanding situations.
Genuent knows you have the experience and drive to make a move into a more challenging role. We've put together a list of some surprising industries you might want to consider for your next step.
Education
The education industry is poised and ready to change and take on the learning styles of younger generations. Online learning courses are expected to continue to grow and Inc.com reports that the EdTech market will bring in an estimated $1.83 billion by 2020. Job recruiters are on the lookout for experienced tech workers with a background in technical implementation, web development, software engineering, mobile app development, and information systems.
Healthcare
As the healthcare industry grows, so does its need for tech pros. The HITECH act set the rules for how electronic medical records could be kept, used, and transferred. It was put in place to protect the data and sensitive information contained within medical records. Information technology and security analysts are heavily sought after by job recruiters in Houston. Information security is not the only aspect of the healthcare industry where tech workers are in high demand. Tech workers are also needed by biotech companies, pharmaceutical research/developers, and within the healthcare technology advancement field itself.
Transportation
Because transportation is such a ubiquitous part of our daily routine, we tend to overlook all of the tech that goes into it. Transportation companies are constantly looking for ways to innovate while keeping transportation safe, and efficient. As the price of fossil fuels increases, new modes of transportation will be needed.
The first major step on the transportation horizon appears to be self-driving cars so there is a demand for software engineers and artificial intelligence specialists. Job recruiters in Houston and cities around the country are looking to fill logistics engineering roles, supply chain engineering, and data scientist roles.
Financial Services
Almost 40% of Americans have not physically been to their bank in six months. This is due in large part to the banking and financial industry's adoption of online and mobile services.
With blockchain on the horizon and mobile banking now preferred, our financial institutions will increasingly need software engineers, mobile app developers, information security and network security analysts.
Media & Entertainment
We don't get our news from print publication anymore. We have hundreds of online media companies to watch our news, movies, documentaries, and TV shows. Because of all of those new choices to digest media and entertainment, more Americans are eschewing the traditional methods in favor of streaming services.
Because of this, media companies are at the forefront of app development, information security, and data science.
There are also rumors that the launch of the 5G network will again disrupt the media and entertainment industry, meaning job recruiters will be on the hunt for web developers, app developers, and data analysts.
Retail
Online shopping and the Internet of Things have forever changed the way we shop. Retailers know that modern consumers expect a high level of technology to be part of their shopping experience, whether online or in brick and mortar stores.
To continually be competitive, retailers will need to refine their shopping process for the smoothest experience possible. They'll need data scientists, web and app developers, as well as software engineers to make our Internet of Things increasingly useful.
If you're ready for a new role, get in touch with our job recruiters or find available tech jobs on our job opportunities page.
The team at Genuent makes up the top technology recruiters in Texas and across the nation. We're experts at delivering talent and resource solutions within the IT space. Visit us for more information on our services.