TekPartners @ Mercedes Benz Corporate Run!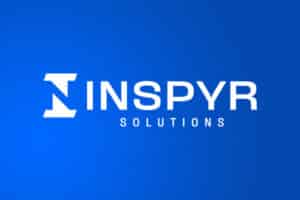 TekPartners participates in the 2011 Mercedes Benz Corporate Run for the 5th year in a row! It was a huge success…
…and we had an awesome turnout of TekPartners employees and some clients met us there too! The event was on Thursday, March 24th at 6:45pm at Huizenga Plaza in DowntownFort Lauderdale, FL. They also host events in Miami and West Palm Beach. We had about 40 people in our group and our top 4 women runners WON a medal for have the fastest combined times in our category! Go team! This is always a big event with a huge turnout, benefitting the American Red Cross. We have a blast every year, while getting a good workout too and giving back to the community.
This is an event for runners and walkers of all abilities. We offer educational materials and training programs for the Corporate Run and throughout the year to help people achieve lifetime fitness goals and develop a healthy lifestyle. The event boosts individual and corporate morale. Beginners can "ease into exercise" with friends, and carry with them the desire to continue walking and running to improve overall health. Competitive runners have the opportunity to shine amongst their co-workers and perhaps lead a corporate team to victory! The purpose of the Corporate Run is to promote running and walking as a means to a fit, healthy lifestyle for people from all walks of corporate life. Media Sponsors help us foster community interest in the benefits of fitness and camaraderie in the workplace, and encourage public participation throughout a diverse community. A healthy employee makes a healthy company!
TeamFootWorks, producer of the Mercedes-Benz Corporate Run Series, is a 501(c)(3) non-profit organization committed to fitness education through the production of events and educational materials. Its overall mission is to involve people in physical activity through education, excitement and fun. TeamFootWorks has organized and produced the Corporate Run for over 25 years, with one goal in mind: to promote lifelong fitness at all levels and encourage camaraderie in the workplace through healthy, happy employees. Since its inception in 1985, the Corporate Run has grown to include over 25,000 participants through its series in Ft. Lauderdale, West Palm Beach and Miami. Hans and Laurie Huseby, who have been producing running events in Miami for the past thirty years, provide encouragement and support to beginners and running elite alike with training and educational programs throughout the year. Each Race offers unique opportunities to communicate not only with 750+ South Florida companies, but every tier of employee and over 150+ CEOs. Team Captains coordinate race registration for their companies.
TeamFootWorks' races are renowned for their quality, which is why the Miami Corporate Run has become the largest 5K in Florida, and the third largest in the United States. This will be the 26th anniversary in Miami and the 14th year for the Ft. Lauderdale Corporate Run. The Corporate Run is a 3.1 mile road race/walk open to employees of corporations, government agencies and financial institutions. The event occurs on a weekday after business hours. Each company may enter an unlimited number of participants. Employees form teams and compete within their industry categories. All levels of runners are encouraged to come out and join their fellow employees. Companies may rent tents at the event to serve as a pre-race meeting point and post-race office party—fostering co-worker goodwill that is carried back to the office the next day and beyond.
For nearly a century, the American Red Cross South Florida Region, a non-profit organization, has offered health and safety programs, disaster relief, international services and service to the armed forces and to the residents of Broward, Miami-Dade and Monroe Counties. The American Red Cross is not a government agency and relies on the goodwill of the community to fulfill its humanitarian mission. Your contribution can ensure that the Red Cross will always be ready to respond to our neighbors in need.
(Source: www.mercedesbenzcorporaterun.com)