TekPartners CEO's & Co-Founders Harris Katz & Vito Scutero are featured as the Cover Story in Parkland Lifestyle Magazine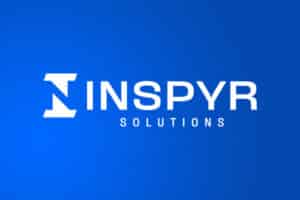 See the complete magazine article on how these executives reflect on recession, Bullish on Future..
Providing professional and recruiting services to the information technology and communications community during a recession can be a sink-or-swim challenge. Harris Katz chose to swim.
Along with co-CEO Vito Scutero, Katz is uniquely suited to look at lessons learned in 2012 – and sense optimism for the year ahead. In fact, the professional recruitment firm – which has 100 employees in five offices in Virginia, North Carolina and its Coral Springs headquarters – never slowed. Last year was "a huge year for us," Katz says. The company tallied more than $65k in revenue in what was its 10th year in business.
"Every year we beat the previous year," he says.
How? By building and nurturing relationships with candidates and clients alike. In his recruiting business, Katz works with and lends career advice to high-level professionals who sometimes have few other sounding boards.
"Who do they talk to about their careers?" Katz asks. Then he answers his own question: "Their spouse or best friend, and if someone has earned the right, maybe their recruiter."
Across South Florida, executives with professional service and technology firms, retailers, auto dealers and banks are seeing bright tidings on the horizon. To be sure, the recession was the most challenging many have seen in their careers, and most are cautious in their optimism.
But a focus on core business principals, client or customer service, and long hours invested in innovation has positioned many for success in the years ahead.
To be sure, with a decade under their belt, Katz and Scutero have felt the effects of recession before. Back in 2002, companies were letting go of their internal workforce to survive; 2009 was a repeat. The duo looked in the mirror and said, "OK, this is how the company got formed. We can't let go of our key asset: our associates," he recalls.
The two devised a strategy called "dash for cash." They told everyone in the company: If we build revenue by just $1 over the previous year, everyone – from the receptionist to the top recruiter – would get $1,000.
"And we did it," he says. By the third quarter 2009, business had returned. It helped that companies weren't hiring employees, but they were hiring consultants. TekPartners gained market share from its competitors.
"I always say 2009 was the game-changer for us," he recalls.
Source: Parkland Lifestyle / Author: Jeff Zbar