TekPartners CEOs Recognized as Top 100 in Staffing Industry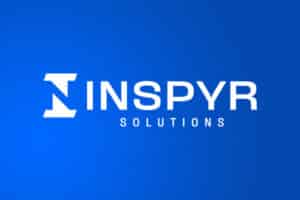 TekPartners, a P2P Company, had their Founders featured in the "Who's Who: The Staffing 100 – Introducing the Stars list for 2011".  Vito Scutero and Harris Katz, the company's CEOs and Founders, were included in this exclusive group that recognized the top 100 people who have influenced the staffing industry for the better and helped drive its growth.
The Staffing Industry brings the nation something it can't do without – JOBS.  Scutero and Katz believe that their honor is a reflection of the great associates that make up P2P Nation.  P2P operates through its two divisions: TekPartners and MedPartners HIM.  Founded in 2002, the company has appeared on the Staffing Industry Analysts' list of Fastest Growing Private Staffing Firms since 2007.  TekPartners was also recognized as one of the Top 20 Best Places to Work in Florida by the Florida Trend and South Florida Business Journal.
Craig Johnson and KJ Fullam of Staffing Industry Analysts describe the selection as "not a ranking, rather, a list of influential staffing leaders chosen after a thorough review of nominations made by our advisors, the Staffing Industry Analysts team, and you."
TekPartners is excited to have two of their leaders selected to this list of Stars in the Staffing Industry.  The company continues to have tremendous growth and looks to continue to build on this success with aggressive expansion across the country.
"We are honored to represent P2P Nation as the leaders that were selected for The Staffing 100.  We could not accomplish any of our goals without the thought leadership from the entire executive team and performance of our teams in the field and at corporate.  Our selection is the result of assembling some of the best Proven Talent in the staffing industry under the P2P umbrella", says Vito Scutero, CEO.
About TekPartners
TekPartners, a P2P Staffing Company, is a talent acquisition and workforce solutions firm that specializes in several talent areas including Information Technology, Business Intelligence, Government Solutions, and Corporate Operations through the TekSource® Talent Acquisition Process. We specialize in several business areas including Information Technology, Government Solutions, Health Information Management, Oncology Data Management Services, Health IT, Financial, and Corporate Operations. Headquartered in South Florida, TekPartners was founded in 2002 based on the following core values: Be the Best, Understand the Urgency, Never ever give up, Have the Courage to Excel, and Make a Contribution. TekPartners has continued to grow and expand with office locations in South Florida, Orlando, Tampa, Washington DC, and Charlotte, NC and is one of the fastest growing private staffing companies in the United States. TekPartners has been growing and expanding ever since the doors opened in 2002, increasing revenue by 54% over the last 2 years. TekPartners has been recognized by the South Florida Business Journal and Florida Trend as a Best Places to Work in Florida as well as the #1 Temporary Personnel and Staffing Agency in South Florida with projected revenue of $55 million in 2011. TekPartners takes pride in its business model, inspiring morale and superior work ethic. It is our firm belief that no other professional services organization can duplicate the values and ethics we utilize for continued success.  We understand and value the unique needs of the industries in which we specialize. We look forward to continuing to power organizations with proven talent to achieve their missions. We have always been and will continue to be People helping People.