TekPartners Ranked #4 Fastest Growing Staffing Firm in the Nation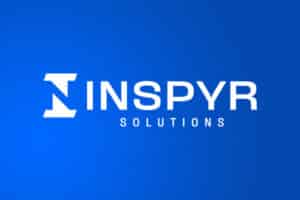 TekPartners is recognized as the #4 Fastest Growing Staffing Firm in the United States by Staffing Industry Analysts for 2011…
…with a revenue increase of 41% since 2006. As a premier provider of Information Technology and Healthcare staffing solutions, TekPartners serves over 1,000 clients and consultants nationwide. With over 20 years of industry experience, TekPartners is able to provide the best talent available in the marketplace. 
"We are honored to have been selected as one of the fastest growing staffing firms in the United States for the past four years. We pride ourselves in the positive and challenging work environment that we have instilled since day one for our dedicated employees. We work hard at what we do and everyone is rewarded for the effort they put in helping the company continue to grow and keep the positive culture," says Vito Scutero, Co-CEO and Founder of TekPartners. Company-wide expansion continues to take place on a national level with regional office locations in South Florida, Orlando, Tampa, Charlotte, and Washington DC and satellite offices in Silicon Valley, Los Angeles, and the New York/Connecticut area. Staying ahead of the curve and being a leader within the technology and healthcare industries requires innovative thinking, embracing change, and staying one step ahead of the competition.
About Staffing Industry Analysts
Staffing Industry Analysts is the global advisor on contingent work.  Known for its independent and objective insights, the company's proprietary research, award-winning content, data, support tools, publications, and executive conferences provide a competitive edge to decision-makers who supply and obtain temporary staffing. In addition to temporary staffing, Staffing Industry Analysts also covers these related staffing service sectors: third-party placement, outplacement, and staff leasing (PEOs). Founded in 1989 and acquired by Crain Communications Inc in 2008, the company is headquartered in Mountain View, California, with offices in London, England.
About TekPartners
TekPartners is a talent acquisition and workforce solutions firm that specializes in several talent areas including Information Technology, Business Intelligence, Government Solutions, and Corporate Operations. TekPartners was founded in 2002 based on the following core values: Be the Best, Understand the Urgency, Never ever give up, Have the Courage to Excel, and Make a Contribution. TekPartners takes pride in its business model, inspiring morale and superior work ethic. "It is our firm belief that no other professional staffing organization can duplicate the values and ethics we utilize for continued success," states Harris Katz, Co-CEO and Co-Founder of TekPartners.  We understand and value the unique needs of the industries in which we specialize and we continue to power organizations with proven talent to achieve their missions. We have always been and will continue to be People helping People.
Source: Lauren Hartnett, Marketing Specialist at TekPartners