TEKPARTNERS RANKS IN THE TOP THREE FOR THE"BEST PLACES TO WORK" AWARD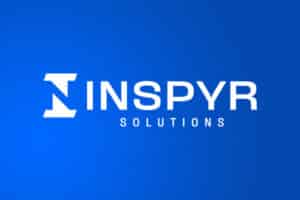 For Immediate Release: Coral Springs, FL, February 28, 2014 – TekPartners is proud to be named in the top three for the "Best Places to Work Award" by the South Florida Business Journal for 2014. Being recognized by this prestigious award is a major accomplishment especially within the staffing industry. TekPartners' competition in the area is high, going up against much larger companies that are also prominent in South Florida. Vito Scutero, Co-CEO and Founder of TekPartners, states: "TekPartners is honored to be once again recognized as one of the best places to work in South Florida. We believe that starting with and continuing to work with great people, who live our Core Values, fulfill our Brand Promise, and commit to our Core Purpose are the key ingredients for continuing to be a 'Best Place to Work".  As a premier provider of IT workforce staffing and solutions, TekPartners continues to implement positive reinforcement within the workplace while instilling the values and business processes necessary to be successful on a personal and professional level. We live by our corporate strategy; Rapid Response, Proven Talent, Exceptional Service, and our focus will always be people helping people; it is our passion.
About TekPartners, a P2P Staffing Company
TekPartners, headquartered in South Florida, was founded in 2002 based on the following core values: Be the Best, Understand the Urgency, Never ever give up, Have the Courage to Excel, and Make a Contribution. TekPartners has continued to grow and expand with office locations in South Florida, Orlando, Tampa, and Washington DC and was selected as one of the fastest growing private staffing companies in the United States by the Staffing Industry Analysts. TekPartners takes pride in its business model, inspiring morale and a superior work ethic. It is our firm belief that no other professional services organization can duplicate the values and ethics we utilize for continued success. TekPartners has always been a huge part of the community by giving back a significant amount each year to several outreach programs in the areas of Education, Healthcare, and Technology.  We understand and value the unique needs of the industries we specialize in and always strive to stay above the curve as industry trends continue to progress. For more information about TekPartners visit our website at www.tekpartners.com.