TekPartners UCF Wall Dedication Installed on Signing Day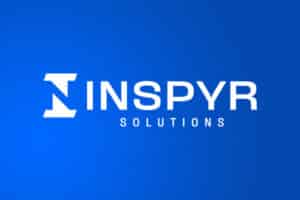 After moving into a new office location, design of the UCF wall dedication was put into play.
TekPartners was founded in 2002 by Harris Katz and Vito Scutero, who are both University of Central Florida (UCF) Alumni. TekPartners has continued to grow and expand every year, placing over 800 professionals in new job opportunities in 2010 alone. When they moved the corporate headquarters to a brand new building and a much larger office location, a design of wall images for the lobby and hallway into the "bullpen" was put into production. The "bullpen" is where all of the recruiters and account managers have spacious cubicles setup and where the action takes place. The design and compilation was inspired by the Founders' passion for UCF and the Knights football team. Scutero and Katz are still actively involved in the Golden Knights Club and UCF's Alumni Association. "The images on the wall look amazing and when you walk through the door leading into the bullpen, the hallway makes you feel like you are running through the tunnel into a big game!" states Harris Katz, Co-CEO and Founder of TekPartners. The final installation of the larger-than-life images of the Bright House field, the Knights mascot, the Knights offensive line, and Knights football players in action during a big game was completed on UCF signing day.  The installation taking place on signing day was completely a coincidence, but suitable for TekPartners and UCF Football! "We are proud to be UCF Alumni and are excited to represent UCF athletics and the college with the display on the walls of our company headquarters," says Vito Scutero, Co-CEO and Founder of TekPartners. Scutero and Katz were wearing their professional attire with the UCF logo for signing day and some of the employees assumed they were wearing it for the unveiling of the UCF Knights wall dedication. They are major supporters of the athletics department and educational programs that UCF provides as a Florida state university.
TekPartners is headquartered in South Florida and was founded in 2002 based on the following core values: Be the Best, Understand the Urgency, Never ever give up, Have the Courage to Excel, and Make a contribution. TekPartners has continued to grow and expand with office locations in South Florida, Orlando, Tampa, and Washington DC and was selected as one of the fastest growing private staffing firms in the United States by the Staffing Industry Analysts. TekPartners takes pride in its business model, inspiring positive morale and a superior work ethic. "It is our firm belief that no other professional services organization can duplicate the values and ethics we utilize for continued success," says Harris Katz, Co-CEO and Founder of TekPartners. "We understand and value the unique needs of the industries in which we specialize and look forward to continuing to power organizations with proven talent to achieve their missions."