Tips for Surviving Your First Day as an IT Project Manger
Career Advice, Job Seeker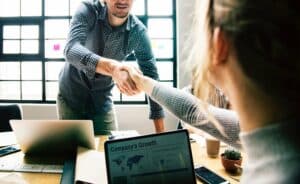 Tera Miller | Lead Resource Development Manager – Houston, TX
Congratulations on your new job as an IT project manager! Starting a new role is an exciting part of life, but it also comes with the uncertainty that revolves around your first day. Where do you go? What do you do? No matter how many times you've gone through this process, the unknown is intimidating and stressful. In my role as an information technology recruiter for Genuent, I am responsible for preparing candidates for their new job and ensuring that their first day as an IT project manager is a success.
Before your first day, I suggest scheduling a brief phone call with your recruiter. Luckily, an information technology recruiter has extensive background knowledge on the candidates they support and the organizations they place their candidates in. I highly recommend taking advantage of this resource and learning as much about the organization and your hiring manager's expectations from your recruiter as you can. Recruiters can also provide you with answers to several of the questions you probably have regarding the new role. Walk through your first day details with them including where you should park, what time you should arrive, and the name of the person you should report to. As an IT project manager, you are probably curious how the organization would like you to keep track of time. This is another great question for your recruiter! Don't be afraid to use your information technology recruiter as a resource during your first day as well. Feel free to reach out to them should you have any questions or concerns once you begin the new role.
Below are a few more tips for surviving your first day as an IT project manager.
Dress to impress. I always suggest wearing business professional attire, unless otherwise specified by your hiring manager.

Have a notepad and pen with you. A lot of organizations will have you attend an orientation on your first day so be prepared to take notes.

Introduce yourself to the right people. You will want to set yourself up professionally on the first day. Don't be fearful to ask what important people you should make sure you introduce yourself to. Do your research on LinkedIn before you start! It's great to look up your team beforehand so you know what they look like and if you have any common interests that you can connect with them on. Your preparation will make an incredible first impression.

Go out to lunch! Be prepared to be taken to lunch during your first few days, especially when beginning a higher-lever role such as an IT project manager. Connecting with your team outside of the office may even ease some of your first day nerves.

Don't feel like you have to show off. Most organizations don't expect you to set up a game plan for the project during your first day. Usually you are still trying to figure out who will be on your team and striving to find out the scope of your project. Take full advantage of this time to be introduced to your team and the project.
Keep in mind that during your first day, your highest priority as an IT project manager is to be a sponge. The first day serves as an opportunity for you to absorb as much information as you can about the organization, leadership, and your project team. Mark Strong, a career and executive coach, stated in a Business Insider article that, "although the first day really is more about listening, you can and should ask questions when necessary." Being inquisitive from the start will help set you up for success later down the road. Timothy Wiedman, previously a management and human resources professor at Doane College, wisely stated in an ABC News interview that, "A question that should have been asked and wasn't can have catastrophic consequences that will not soon be forgotten." Be attentive throughout the day and most importantly, don't be afraid to ask questions.
Finally, be excited! I always like to call a candidate the day before they start their new position to give them a refresher on their role as an IT project manager, and remind them why they were excited to accept the position in the first place. Don't get caught up in trying to make a perfect impression, enjoy the day and just be yourself!
About Genuent
Genuent is the technology staffing firm focused on delivering masterful technologists and resource solutions to solve complex technology and business challenges. Through relationships with our consultants and clients, Genuent is an element of change in the world of work. Founded in 2006 and headquartered in Houston, Texas, Genuent services clients nationally across the entire technology spectrum. www.genuent.com