Tips for Writing Great Career Profiles
Career Advice, Employee Insights, IT Recruiting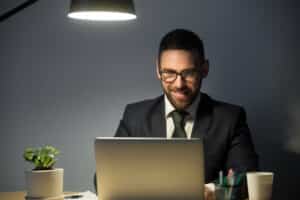 Brian Carrol | Managing Director – Rochester, NY
Job descriptions typically consist of tasks and required skills, a checklist of responsibilities for a potential new I.T. security engineer, web developer or other tech candidate. They focus solely on what the candidate will do for you in perpetuity, and that's precisely why you should stop writing bland job descriptions and instead develop attractive career profiles.
In the highly competitive world of tech hiring, an excellent career profile creates a desire in a candidate to learn more about how they will grow by being a part of your organization, as well as how they will be challenged in their new role.
Following are some Do's and Don'ts to employ when writing an enticing career profile for a tech candidate:
Do:
Let them know the business problems they will solve in their role and how they will create value

Spell out the compelling reasons they should consider leaving their current role (culture, perks, advancement opportunities)

Highlight how they will grow their knowledge (trainings, certifications, etc.)

Describe what career progression looks like at your company

Above all, make it about them!
Don't:
Focus entirely on what the candidate will do for you

Rely on a tired template or simply cut and paste a few bullet points

Show your entire hand (i.e. salary, manager, benefits)
A well-crafted career profile will entice an I.T. Security Engineer, and other top tech talent with a desire learn more about your company, its culture, and ultimately lead them to engage with you by applying. You want this document to be a call-to-action, a starting point of a mutually beneficial journey.
About Genuent
Genuent is the technology staffing firm focused on delivering masterful technologists and resource solutions to solve complex technology and business challenges. Through relationships with our consultants and clients, Genuent is an element of change in the world of work. Founded in 2006 and headquartered in Houston, Texas, Genuent services clients nationally across the entire technology spectrum. www.genuent.net