A Well-Crafted Portfolio is the Tech Candidate's Secret Sauce
Career Advice, Employee Insights, Job Seeker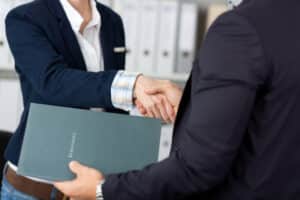 Kimberly Rush | Lead Resource Development Manager and Michael Sabo | Resource Development Manager
If you are a candidate in the UI/UX, front end or software developer space, you know the importance of showcasing your unique talents. What employers and an IT recruiter now expect to see from you is a portfolio that, at a glance, tells that company exactly what talents you bring to a web developer job.
If you haven't developed a portfolio already, we highly encourage you to do so. We recommend sites such as Github.com, Stackoverflow.com, and Behance.com. These tools enable you to display websites you've designed as well as describe how you developed them and which technology stacks were utilized. If you choose to, provide links your social media sites as well. It is especially important that, as a software developer, you display your portfolio website on your LinkedIn profile, since that is one of the first places an IT recruiter will go to learn more about you.
Portfolios are common amongst software developers who have operated primarily as freelancers. However, if you are employed by a company that prohibits the sharing of work product in such a forum, don't let that deter you from creating a portfolio. You should highlight creative work you've done in any setting, and show off your software development skills and/or coding ability.
Important elements to remember when crafting your portfolio include:
Creating a portfolio that is separate from your resume

Including a link (or links) to the portfolio(s) at the top of your resume, under your contact details

Never mix your portfolio and resume together on one platform. Make it easy for an IT Recruiter and hiring manager to discern your unique capabilities

Be certain that the portfolio link(s) are current and working correctly
You want to stand out in the realm of technology staffing whether you are early in your career and seeking your first software developer job or you are a seasoned professional.
About Genuent
Genuent is the technology staffing firm focused on delivering masterful technologists and resource solutions to solve complex technology and business challenges. Through relationships with our consultants and clients, Genuent is an element of change in the world of work. Founded in 2006 and headquartered in Houston, Texas, Genuent services clients nationally across the entire technology spectrum. www.genuent.com