What to Look For in an IT Recruiting Firm
Employee Insights, Hiring Trends, IT Recruiting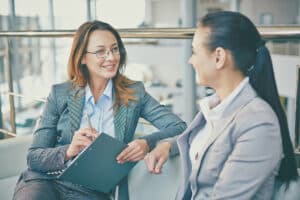 Bryan Miller | Sales Director – Houston, TX
I speak with clients and candidates every single day and there is some confusion in the marketplace. Those conversations generally go down the road of "Why can't staffing firms send me the tech professionals I need?" or "Why does it take more than a couple of days to find them?" or "What do you do to qualify the candidates you send over?" The fact is that we are in a candidate driven market right now and every aspect of recruiting has gotten harder. Finding candidates is one challenge. Qualifying them is another challenge. Getting them to want to take your job is yet another challenge.
Keep in mind that with the technology unemployment rate as low as it is, hovering around 1%, there is just not enough technology professionals for all of the technology jobs. Beyond that, there is a lack of talent that gets even deeper within specific or niche technologies. While technology managers and internal recruiters are very good at their jobs, they just don't have the depth of time and resources to find the technology candidates they need.
So, why should you want to work with an IT Recruiting firm?
Hopefully that is a little clearer now from the comments above. Technology managers have a full-time job to do beyond the hiring process. Internal recruiters are managing so many different types of roles at once, staffing firms become an additional augment to their process. Is anyone proactively working to identify candidates, qualify them, and nurture them for the long-term? I like to use the match making example because we are all about putting a pair together (the job and the candidate). We must have a solid partnership with our clients because without truly understanding what their hiring need is, the technology to be utilized and a clear feel for the corporate culture – we are unable to find the quality matches they are looking to hire. It is important to become an extension of the client's hiring process and not waste their time sending over a spray and pray barrage of dozens of candidates. We need to be able to qualify the candidates down to the best two or three. Beyond that, we must be able to be a career coach to our consultants.
Sometimes the question is: when should you turn to an IT Recruiting firm?
The more niche the skill or role, the more important it is to rely on specialists. It is really two-fold, "How much time do you have to review and speak to candidates?" and "How well do you know the needs of the role in order to qualify the candidates compared to what is available in the market?" The value we bring is saving you time and effort in the candidate attraction, vetting and qualification processes. All day long and every single day, we are speaking with technology candidates to understand what they want out of their career as well as what they bring to the table. We spend our time qualifying candidates across a wide array of technologies, functions and disciplines, because we are dedicated to the recruiting function.
The big question is: what should you look for in an IT recruiting firm?
You should want an IT Recruiting firm that partners with you and is accessible. Someone that is going to take the information you share with them and apply it in the overall assessment of candidates. They need to be able to stay within your framework / process. Some IT recruiting firms simply apply the spray and pray philosophy— pushing unqualified, quickly assembled candidates over to clients leaving clients to have to review excessive, unqualified candidates. You should look for IT recruiting firms that are focused on specific areas. Recruiting generalists don't work out well because they don't bring the value in the qualification of candidates. You should work with a firm that understands the industry as well as the specific technologies. IT recruiters need to be dedicated to given tech areas in order to understand and bring value. Look for firms with deep networks and they should be able to share with you how they vet their talent.
Does the firm use any processes for screening and testing candidates?

Do they have consistency within their own processes?

Does the firm have any ongoing processes and technology for nurturing candidates?

How many candidates have they placed more than once?

Do they have tools to identify and attract candidates?

Do they offer dedicated service, operations support, consultant care, compliance and etc?
They should have a consultative approach for working with both the client and consultant. Location is also important to some clients because they want a firm that is able to be onsite, meeting / managing the consultants and able to meet face-to-face. The biggest key to finding an IT recruiting firm to work with is being conscious of how they get to the end results. It is easy to talk the talk, but the firms that provide true value to their clients walk the walk every day. The questions and comments above should help you find those able to walk. Good luck and best wishes.
About Bryan
Bryan Miller recently joined Genuent as the Houston Sales Director. He came from Modis/Adecco as their National Account Director overseeing information technology staffing and solutions for their energy vertical.
About Genuent
Genuent is the technology staffing firm focused on delivering masterful technologists and resource solutions to solve complex technology and business challenges. Through relationships with our consultants and clients, Genuent is an element of change in the world of work. Founded in 2006 and headquartered in Houston, Texas, Genuent services clients nationally across the entire technology spectrum. www.genuent.com