TekPartners Named One of Charlotte's Largest Temporary Staffing Companies by the Charlotte Business Journal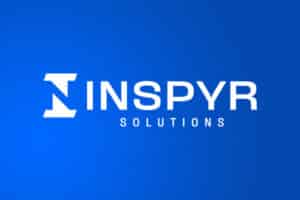 Charlotte, NC (July 25, 2019) – TekPartners, a P2P Company has been recognized by the Charlotte Business Journal as one of Charlotte's Largest Temporary Staffing Companies. The list consists of the Charlotte area's largest temporary staffing companies ranked by number of temps on the payroll as of May 1st. Locally researched by Amy Shapiro of the Charlotte Business Journal, the full list is available here.
TekPartners made placements serving a number of sectors within the IT industry to earn this recognition including application development, infrastructure and data center, enterprise architecture, PMO and business process, and corporate operations.
Jay Bevilacqua, President of TekPartners, commented on the company's latest recognition for its work in the Charlotte area, "I am very excited to see our Charlotte office recognized once again by the Charlotte Business Journal. This team has been making great strides in the Queen City area and it is their dedication to building relationships within the booming Charlotte tech sector that has allowed us to grow so quickly. It is truly an honor to see that commitment noted by the Charlotte community and we look forward to continuing to do great things here."
About TekPartners, a P2P Company
TekPartners has been a trusted and proven technology solutions firm for over 17 years. As an information technology partner we offer our clients proven talent through IT staffing, managed services, and IT project solutions. We understand and value the unique needs of the industry and always strive to stay above the curve. The company was founded on the following core values: Be the Best, Understand the Urgency, Never Ever Give Up, Have the Courage to Excel, and Make a Contribution. We take pride in our business model and strive to create a positive workplace environment through an exemplary culture. TekPartners continues to grow and expand with office locations in South Florida, Orlando, Charlotte, and Milwaukee. Learn more at www.tekpartners.com.