Skills to Stand Out as an IT Leader
Career Advice, Job Seekers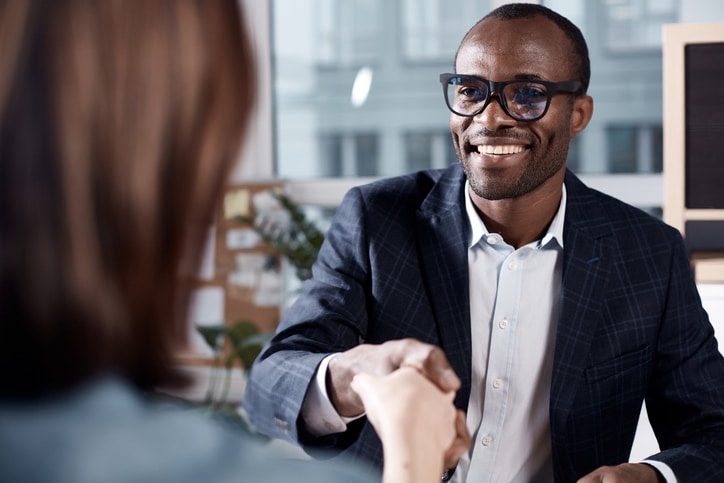 If you're on the hunt for new IT opportunities, it's best to start highlighting your specific leadership skills to employers, both through your resume and during interviews. As it becomes increasingly important for employers to bring on IT talent with long-term potential to thrive, showcasing leadership skills will be paramount for standing out in the talent pool and finding a position that allows you to progressively advance to higher positions. As you refine your resume and other application materials to communicate your credentials to employers, here are three top IT leadership skills to promote:
Emotional intelligence.
It's a common misperception that IT professionals work behind screens all day with little interaction with others. In fact, this is quite the opposite, as IT leaders must regularly communicate with their teams as well as other departments within their organization. Candidates who show a high degree of emotional intelligence – the ability to understand others and work well with them – will be best suited for creating a safe and comfortable space for others to ask questions and contribute new ideas. Emotional intelligence can often be illustrated by your trajectory of past work experience or references who can speak to your ability to lead a team effectively.
Problem-solving abilities.
Since IT challenges are often complex by nature, the most accomplished IT managers know how to navigate obstacles with confidence, ease and professionalism. Candidates who show they have problem-solving abilities will be best positioned to oversee a team, helping to identify areas for improvement and capitalize on weaknesses to overcome challenges that may arise. Furthermore, problem-solving skills are critical when unexpected crises occur, as you must be able to implement solutions that promptly address the organization's needs while balancing many demands.
Willingness to learn.
No employer expects you to enter a job with every single IT skill or ability; however, exemplifying a willingness and commitment to grow will go a long way in showing your leadership potential. Because technology is constantly changing, IT candidates who have embarked on continuing education (such as certificate programs or online courses) and have made an effort to learn from more experienced colleagues in their industry will fare better at showing they can lead a team and continue growing as the IT field evolves. As companies adapt to new tech platforms, IT leaders who have this ability will be key to successfully facilitating tech changes from within.
Ready to take the next step in your career?
Taking an inventory of your skills and unique areas of expertise will help you prepare for upcoming IT interviews and highlight your ability to be a leader in the industry. Get in touch and learn how INSPYR Solutions can help you discover new IT jobs across the country!