Here's How Your Tech Career Could Benefit from IT Contract Work
Career Advice, Job Seekers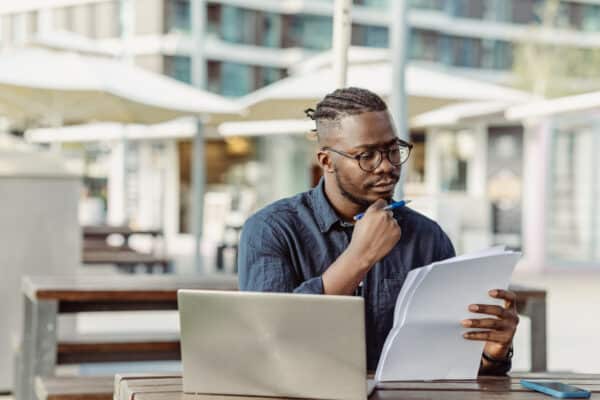 If you're an IT worker, you may be considering taking on contract work either in addition to or instead of a permanent tech role. Before making the jump to short-term employment, it will be important to consider how this type of tech work can benefit not only your professional goals, but also your personal needs. Here are some of the benefits of IT contract work:
Flexible Work Schedule
Whether you're looking to improve your work-life balance or if you need more free time in general due to extenuating circumstances, IT contract work can enhance your career flexibility, giving you more time to focus on you! Tech employers often hire employees on a contract basis when an IT job doesn't require a long-term commitment, as well as when an IT job will only take a limited amount of time to complete, such as for specific tech projects. This gives tech talent the unique opportunity to find IT roles that fulfill not only your professional goals, but also your personal needs.
Maximum Compensation
When tech employers hire IT workers on a contract basis, it's usually because they need assistance in a specialized tech area or with a specific IT project. Because they're seeking out the best of the best tech talent on the market and may have urgent needs, they're generally willing to provide the highest compensation rates in the IT field. This not only ensures that organizations are working with the most qualified IT professionals out there, but it also gives tech workers the opportunity to maximize your compensation rates, granting you greater financial stability and therefore a more comfortable lifestyle.
Smaller Commitment
Contract IT work gives tech organizations the opportunity to enlist the help of top IT talent without the long-term commitment that comes with traditional employment, benefitting both parties in the long run. If you're a tech candidate, taking on IT contract work enables you to diversify your work experience and develop skills in specialized areas of tech. For tech employers, hiring through contract work minimizes the internal resources spent on onboarding full-time IT workers, paving the way for those resources to be spent on other endeavors. It's a win-win situation!
Are You Ready to Explore IT Contract Opportunities?
Get in touch with INSPYR Solutions and let us help you find the best IT jobs for your skills and career goals!