INSPYR Solutions Named one of Charlotte's Largest Technology Consulting Firms by the Charlotte Business Journal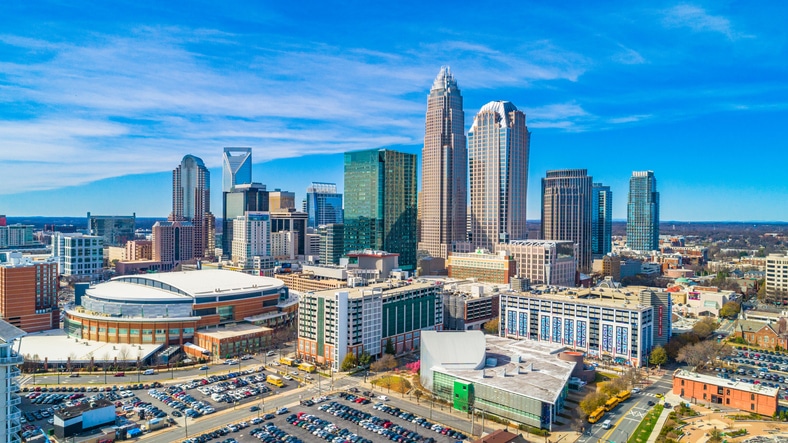 Charlotte, NC (October 3, 2017) – TekPartners, now INSPYR Solutions, has been recognized by the Charlotte Business Journal as one of Charlotte's Largest Technology Consulting Firms, ranked by 2016 local sales. The list was locally researched by Amy Shapiro, Research Director of the Charlotte Business Journal, and is available here.
INSPYR Solutions, a new name on the list this year, was ranked #14 on the list with $4.41 million in 2016 local sales and concentrations in IT staffing, managed services and project services. The team consisted of 11 members as of list publication date and is led by Andrew Anthony, Market Manager for the North Carolina area.
Harris Katz, CEO & Co-Founder of INSPYR Solutions commented on the company's latest recognition for its work in the Queen City area, "We're very excited to see our Charlotte branch recognized by the Charlotte Business Journal once again. The team has been extremely dedicated in their effort to build lasting relationships with area companies and fulfill our mission to provide solutions to these firms. Their commitment to providing the best possible service is truly a reflection of our core values and I am thrilled to see that hard work acknowledged by the Charlotte community."
About INSPYR Solutions
As a leading technology solutions company, we connect top IT talent with clients to provide innovative business solutions through our IT Staffing, Professional Services, and Infrastructure Solutions divisions. There are four elements that set us apart and serve as pillars of our company philosophy: Quality, Expertise, People, and Relationships. By always striving for excellence in these areas and focusing on the human aspect of our business, we work seamlessly together with our talent and clients to match the right solutions to the right opportunities. Learn more about us at inspyrsolutions.com.