TekPartners Named a 2018 TechServe Alliance Excellence Awards Winner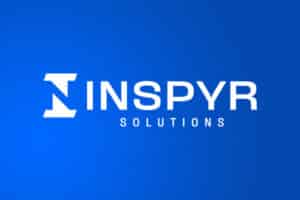 Fort Lauderdale, FL (October 25, 2018) – TekPartners, a P2P Company, has been recognized by TechServe Alliance as a recipient of the 2018 Excellence Award in the Large Enterprise category. This awards program, now in its fifth year, recognizes IT & engineering staffing and solutions firms that have demonstrated excellence through outstanding performance, team productivity and dedication to continuous improvement.
TechServe Alliance engaged leading staffing industry research firm Inavero to assist with data collection, tabulation and validation of the results in order to ensure independent and unbiased consideration of all applications. The full list of winners can be viewed here.
Harris Katz, CEO & Co-Founder of TekPartners, commented, "We are very excited to have our hard work recognized by TechServe Alliance once again. It is an honor to be counted among the best in the industry and we will always strive for excellence in everything we do as a company. As we say here at TekPartners, we are different to the core, and we will always be committed to our purpose of powering organizations with proven talent to achieve their missions."
TechServe Alliance will formally honor award recipients at the TechServe Alliance Annual Conference in Bonita Springs, FL on November 7-9, 2018.
About TekPartners, a P2P Company
TekPartners has been a trusted and proven technology solutions firm for over 16 years. As an information technology partner we offer our clients proven talent through professional staffing, managed services, and IT project solutions. We understand and value the unique needs of the industry and always strive to stay above the curve. The company was founded on the following core values: Be the Best, Understand the Urgency, Never Ever Give Up, Have the Courage to Excel, and Make a Contribution. We take pride in our business model and strive to create a positive workplace environment through an exemplary culture. TekPartners continues to grow and expand with office locations in South Florida, Orlando, Charlotte, and Milwaukee. Learn more at www.tekpartners.com
About TechServe Alliance
TechServe Alliance is the national trade association of the IT & Engineering staffing and solutions industry. Hundreds of IT & Engineering staffing and solutions firms and tens of thousands of affiliated professionals, count on TechServe Alliance to keep their leadership informed, engaged and connected. TechServe Alliance serves as the voice of the industry before the policymakers and the national and trade press. By providing access to the knowledge and best practices of an entire industry and tapping the "collective scale" of hundreds of companies, TechServe Alliance supports its members in the efficient delivery of best-in-class IT & Engineering staffing and solutions for clients and exceptional professional opportunities for every consultant.