INSPYR Solutions Named on South Florida Business Journal's Top 100 Private Companies List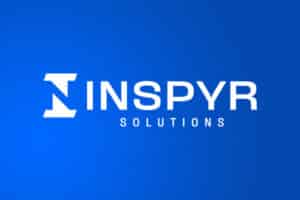 Fort Lauderdale, Fla. (July 17, 2020) – INSPYR Solutions, formerly TekPartners, has been listed as one of the South Florida Business Journal's Top 100 Private Companies for 2020, ranking #61 on the list. The list, which can be found here, consists of 100 private companies in South Florida ranked by their 2019 revenue.
Jay Bevilacqua, former CEO of INSPYR Solutions, said, "Our entire team has worked very hard to earn this spot among the top companies in South Florida. We always strive to honor our mission and core values as we serve our clients, and we remain dedicated to our roots as people helping people. This acknowledgement by the South Florida Business Journal is a reflection of the work we put in each day and we are honored to be recognized."
About INSPYR Solutions
As a leading technology solutions company, we connect top IT talent with clients to provide innovative business solutions through our IT Staffing, Professional Services, and Infrastructure Solutions divisions. There are four elements that set us apart and serve as pillars of our company philosophy: Quality, Expertise, People, and Relationships. By always striving for excellence in these areas and focusing on the human aspect of our business, we work seamlessly together with our talent and clients to match the right solutions to the right opportunities. Learn more about us at inspyrsolutions.com.