Are AI Chatbots Coming for Your IT Job?
Career Advice, Employee Insights, Industry News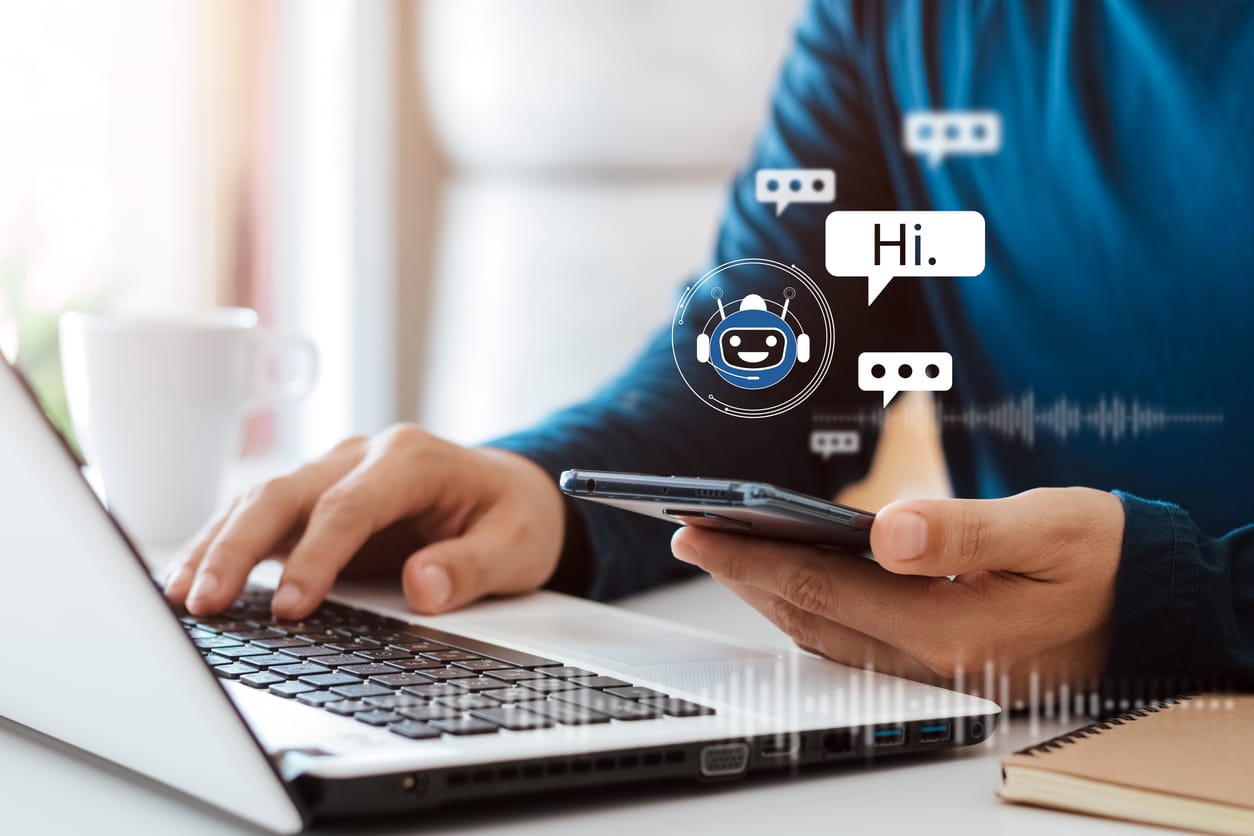 Haven't you heard? Artificial intelligence (AI) chatbots are taking over the world! But will they take over your IT job? Luckily, you don't need to worry about that quite yet. However, AI chatbots such as ChatGPT and Google Bard are powerful tools that can help you meet and exceed your goals as an IT professional. Here's how you can use AI chatbots to your advantage as a tech worker:
Pulling and simplifying information.
As an IT worker, or just a human in general, you're probably well acquainted with search engines such as Google. While Google is invaluable when it comes to pulling information about any given topic, work related or not, AI bots take search engines to the next level by allowing you to inquire about anything and everything as if you're talking to a real human. Whereas search engines function based on search engine optimization (SEO) algorithms, AI chatbots consider your inquiries through the lens of a human perspective, or at least as human a robot can get! From formulating lists of information to making informed decisions, AI bots are there to serve as your personal encyclopedia.
Receiving constructive criticism.
From copy-editing to advice-soliciting, AI chatbots are equipped to give you the constructive criticism you need to succeed as an IT professional. If your quantitative skills are stronger than your qualitative skills, you can use AI chatbots to put your thoughts and ideas into eloquent words. If your qualitative skills are stronger than your quantitative skills, you can use AI chatbots to find the right statistics to back up your composition. AI chatbots can also help you with double-checking math, fact-checking information, and optimizing your use of proper grammar. This tool can serve as the complement to your skills and knowledge, filling in any necessary gaps and enabling you to not only meet, but also exceed your goals as an IT professional.
Rehearsing for real-world tasks.
Did you know that AI chatbots can respond to your inquiries through different lenses? For example, if you're preparing for a meeting with your organization's Human Resources team, you can practice with an AI chatbot to get a sense of how the conversation might unfold with a trained Human Resources professional. Even if you're meeting with a prospective client who comes from an industry that you're not super familiar with, you can ask the AI chatbot how to best tap into the mindset of a professional from that field. This tool not only enables you to enhance your communication skills in all areas of your tech role, but also encourages you to think outside of the box and expand your understanding of the world around you.
Keep in mind that the tech behind AI chatbots remain in their early stages, so it's important to take any wisdom you receive from these robots with a grain of salt. However, utilizing these up-and-coming tools will ultimately enhance their algorithms and contribute to their development in the long run.
Looking to Take Your Tech Career to New Heights?
Are you ready to excel in your next tech job? Contact INSPYR Solutions, a top IT staffing firm, to learn how we can connect you with exciting IT employment opportunities!