How to Align Business Objectives with IT Capabilities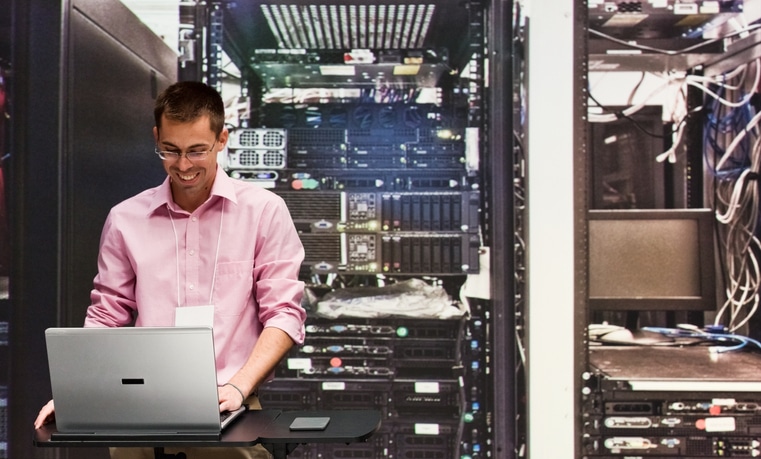 Between all the functions that go into management and operational efficiencies, most organizations have many moving parts. To ensure the most optimal use of time, money and resources, it's imperative that organizations make strategic decisions that align core business objectives with IT capabilities. By closely evaluating your needs, you can determine how to best allocate your workforce in a way that's most productive for your bottom line. Here are three key strategies you can use to align business objectives with your IT capabilities:
Employ temporary workers.
The quality and expertise of your IT workforce is critical for implementing the most efficient processes and procedures. By assessing your IT department's productivity, you can determine where additional staffing is needed. In many instances, employing temporary workers may be the best option for filling hiring gaps and unexpected vacancies. There is also the potential for many temporary workers to become full-time, permanent employees as your workplace demands grow or become increasingly steady. The more you can fill staffing gaps with temp workers, the easier it will be to keep your workforce properly balanced.
Outsource specific IT services.
IT needs can vary from time to time, depending on the specific needs of your organization and workforce. One of the most effective ways to save on costs is to evaluate your current infrastructure and consider outsourcing some of your services rather than keeping them in-house. Outsourcing IT services cut down on software and hardware costs, as well as talent acquisition efforts. Ultimately, this will also allow your internal IT team to concentrate more on larger, more central projects rather than dedicating time and attention to smaller tasks, such as annual software upgrades.
Invest in training and development.
With the IT field constantly changing, it's critical you equip your workforce with the latest training and education. Keeping your team educated and informed of the most cutting-edge practices through in-house training programs and seminars will help your organization stay competitive and current. By enforcing a culture of learning, you'll set your IT employees up for long-term success, while maintaining growth and momentum.
As you can see, the decisions surrounding your IT department should revolve around your core business objectives and goals. Using the strategies above will ensure your IT functions are meeting the needs of your workforce while producing optimal results for your organization at large.
Are you seeking top-tier IT talent?
Get in touch with INSPYR Solutions and let us improve your IT workforce!