Are Your Tech Employees Feeling Burned Out? Here's How You Can Help!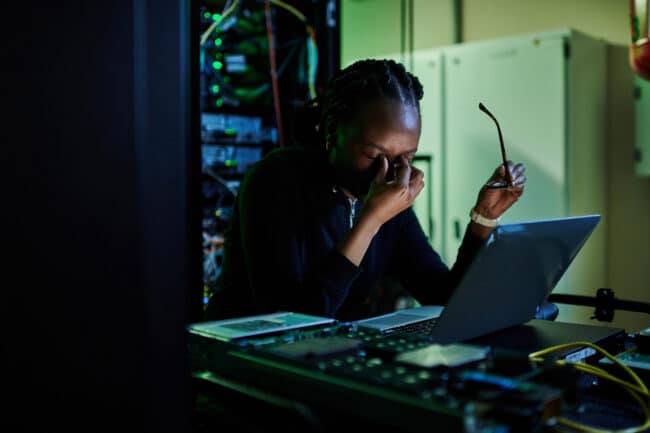 With the end of the year upon us, you may be noticing your tech employees becoming burned out and unmotivated in the workplace. Taking initiatives within your company to combat such burnout will help your team to function at its best, especially as employees become more stressed during the holiday season. Here are some steps that you can take today to reduce tech burnout amongst your IT team tomorrow:
Check in with your staff.
There are a lot of benefits to checking in with your IT staff, which can occur in the form of one-on-one meetings or team gatherings. When you seek direct feedback from your tech employees, it's much easier to make changes and adjustments that will address their specific challenges or points of concern. For example, if your IT employees say that unrealistic project deadlines are causing them to work after hours, you may need to advise your managers about this issue so that appropriate measures can be taken. Your tech employees will appreciate this more than you know!
Evaluate flexible work policies.
If you've noticed signs of IT employee burnout, it will be vital to evaluate your organization's flexible work policies (or lack thereof). If you don't currently have any flexible policies in place, this may be having a direct effect on your IT employees' abilities to maintain a healthy work-life balance. However, if you do have established remote policies, consider assessing how well they are working, if at all. There may be some ways in which you can adjust your policies to make them more conducive for the unique needs of IT employees. For instance, if your organization doesn't currently offer remote work options, this winter may be an ideal time to start allowing employees to work from home a few days per week to spend more time with their families during the holidays.
Use a staffing firm.
By utilizing a trusted IT staffing firm, you can provide much-needed support to your current tech staff, all while stopping future burnout in its tracks. Outsourcing temporary or contract IT workers through a specialized IT staffing firm will allow your permanent tech employees to continue performing their best while receiving additional help and resources during their busiest times of the year. Over time, a tech staffing partnership can be instrumental to your organization's ongoing IT workforce development efforts.
If your employees are experiencing high levels of burnout, it's important to take action sooner rather than later. With the practices above, you can effectively reverse signs of burnout while improving job satisfaction and elevating morale within your organization.
Are you looking for a top-rated IT staffing firm for your company? Contact INSPYR Solutions to learn how we can assist with your tech staffing needs!