TekPartners (now INSPYR Solutions) named one of Best Staffing Firms to Work for in the US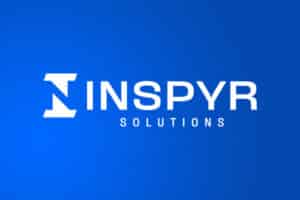 Staffing Industry Analysts, the global advisor on contingent work, announced the winners of the 2013 Best Staffing Firms to Work For in the United States competition and TekPartners (now INSPYR Solutions)/MedPartersHIM took one of the top spots in its size category.
Over 200 staffing companies were nominated, 100 of them participated in the employee engagement survey, and 3 companies were ranked at the top of their category. The results are presented by size of internal employees – staffing firms up to 50 employees, staffing firms 51 to 200 employees, and staffing firms over 200 employees. Internal Employees at each firm taking part were asked to complete a 40-question online survey that measures 10 key engagements categories focusing on items including teamwork, trust in senior leaders, feeling valued, manager effectiveness, compensation and benefits.  "TekPartners/MedPartners HIM truly is people helping people. It is our job it is our passion. Our employees are quality people and team players all working towards the same goal" states Vito Scutero, CEO and Co-Founder of TekPartners.
TekPartners/MedPartners HIM was founded in 2002 and is one of the fastest growing private staffing firms in the United States with office locations in South Florida, Orlando, Tampa, Charlotte, and Washington DC and is a leading provider of highly qualified IT talent to many enterprise organizations throughout the United States. "A typical day for the management team is all about the staff, both in hiring new employees, planning for future growth ,providing motivation  and support to existing staff – all while adhering to the company's core values: Be the Best, Understand the Urgency, Never Give Up, Have the Courage to Excel, and Make a Contribution. Adherence to those values is even part of the employee review process," states Emily Prno, Director of Talent Acquisition & Development for TekPartners/MedPartners. "Our people are our most important asset."
Staffing Industry Analysts and its publication Staffing Industry Review sponsored the survey, which was conducted in conjunction with Quantum Workplace, an independent research firm specializing in employee engagement.
"Getting on the Best Staffing Firms to Work For list It's the ultimate report card on how you treat your employees, We congratulate all of the winners for their achievements"," stated Subadhra R. Sriram, Editorial Director of Staffing Industry Review.
About Staffing Industry Analysts
Staffing Industry Analysts is the global advisor on contingent work.  Known for its independent and objective insights, the company's proprietary research, award winning content, data, support tools, publications, and executive conferences provide a competitive edge to decision-makers who supply and buy temporary staffing.  In addition to temporary staffing, Staffing Industry Analysts also covers related staffing service sectors. Founded in 1989, acquired by Crain Communications Inc. in 2008, the company is headquartered in Mountain View, California, with offices in London, England. For more information: www.staffingindustry.com.