How to Build a Stronger Company Culture for Your IT Team
Employee Insights, Employer Insights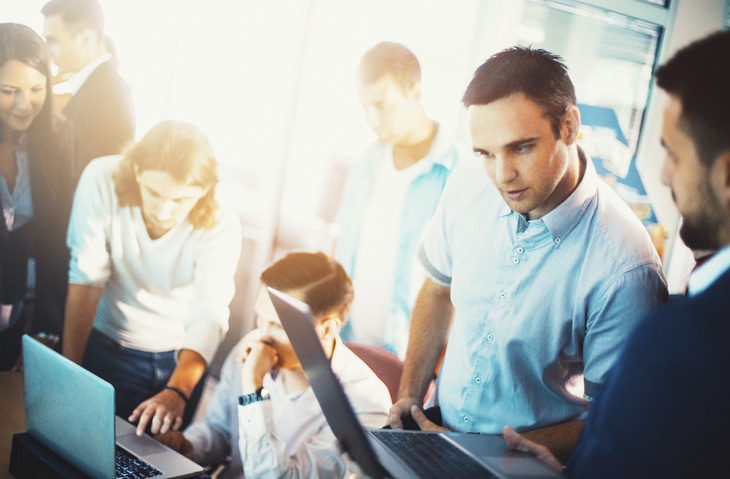 Do you feel that your employees are not engaged? Before you place blame on them, it's important to look at yourself as an employer. In many ways, your employees' performance can be significantly connected to the type of culture you've created across your IT department, and perhaps your company as a whole. If your IT employees aren't engaged, they'll become disconnected from their responsibilities, and worse, be quick to seek more fulfilling work elsewhere. To combat this problem, here are some ways you can immediately start building stronger company culture for your IT team:
Create a team-building environment.
If your IT employees work in siloes, you're setting them up for misery and stagnation! Creating a teamwork environment is vital for empowering your staff to reach common goals and develop strategies together that allow them to do so. You can create a team-building atmosphere by establishing open communication practices; entrusting your employees in making decisions; and encouraging them to solve problems as a unit.
Cross-train employees.
Chances are some of your IT employees work in varying capacities within the department. Through cross-training initiatives, you'll help your employees gain an understanding of the various tasks, projects, and responsibilities required of each person on their team. This not only broadens their knowledge base but gives them a greater perspective of how their role functions within the context of the entire IT department. This can instill a greater appreciation among employees for the work performed by their co-workers, superiors and subordinates each day, fostering a greater sense of morale among the team.
Provide ongoing support and guidance.
To truly build a high-functioning IT department, you must provide consistent support to your staff in the form of ongoing training and professional development. Giving your employees ample opportunities to ask questions and be mentored is key to helping them learn from their mistakes and advance in their roles. There are many culture-building initiatives in which this can be accomplished, including onsite lunch-and-learns, weekly all-team meetings or even informal social gatherings.
It may take some time, but investing in your people is worth it! By implementing the practices above, you'll build the foundation for a strong culture in which your IT employees can thrive and learn from one another in a rewarding and productive work environment.
Ready to expand your IT team?
Learn how working with INSPYR Solutions can help you fulfill both long-term and short-term hiring needs.