Soft Skills to Look for in IT Candidates
Employee Insights, Employer Insights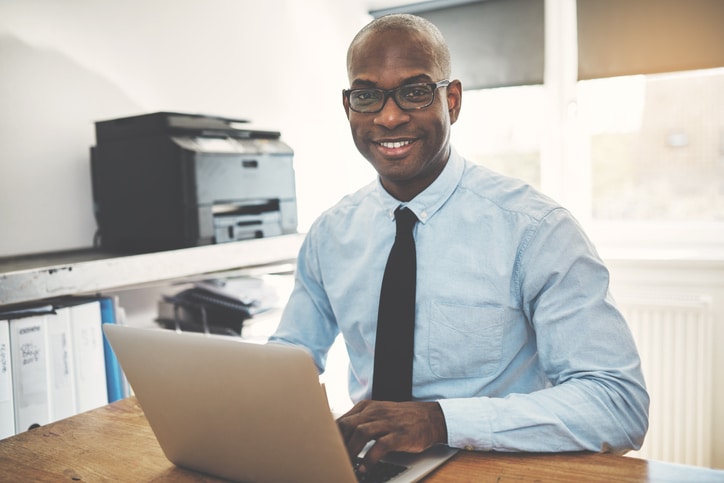 Has it been a struggle to find good IT candidates? If your hiring team has been finding it difficult to recruit top talent, you may be overlooking some important qualities all IT candidates should bring to the table. In addition to much-needed technical skills, there are critical soft skills you should look for in IT candidates to ensure they are fully qualified to work at your organization.
Here are three of the most important soft skills to keep in mind as you screen and interview candidates:
Team-building mentality.
As IT work has become increasingly collaborative at all types of organizations, it's paramount that IT employees can work with others on their team to accomplish common goals. This means you must identify candidates who have experience working with both small and large groups of people to overcome challenges, meet deadlines and allocate time and resources appropriately. During interviews, ask your IT candidates for examples about when they've worked on a team-centric project and how they completed it successfully. This will give you a sense of candidates' attitudes toward colleagues and superiors, demonstrating their approach to working with others in a fast-paced IT environment.
Project management.
Because of the many moving parts in any IT department, workers must know how to effectively navigate the completion of many projects. Project management is a major skill that any IT candidate needs to possess to demonstrate organizational and time management abilities. Other skills that fall under the category of project management include delegation and critical thinking. It's important to find IT candidates who are adept at prioritizing their tasks and managing short-term and long-term assignments, so they're completed in the most timely and effective manner.
Communication.
Communication is by far one of the most important soft skills any IT professional can demonstrate in the workplace. IT pros who can communicate with colleagues and superiors will be best positioned to resolve issues and respond quickly to tech crises that can have potentially damaging effects on the organization. You can uncover a candidate's communication abilities during an interview by evaluating their listening skills, nonverbal behavior and the types of questions they ask. In many ways, a candidate's communication style can make or break whether they'll be able to successfully handle the expectations of the job and positively contribute to your work environment.
By taking into account the soft skills above during the interview process, you'll improve your hiring outcomes and build a well-rounded IT team committed to advancing your organization's goals.
Are you in search of top-notch IT candidates?
Learn how a staffing partnership with INSPYR Solutions can help to meet your workforce development needs.