Remember, Candidates Are Evaluating You Too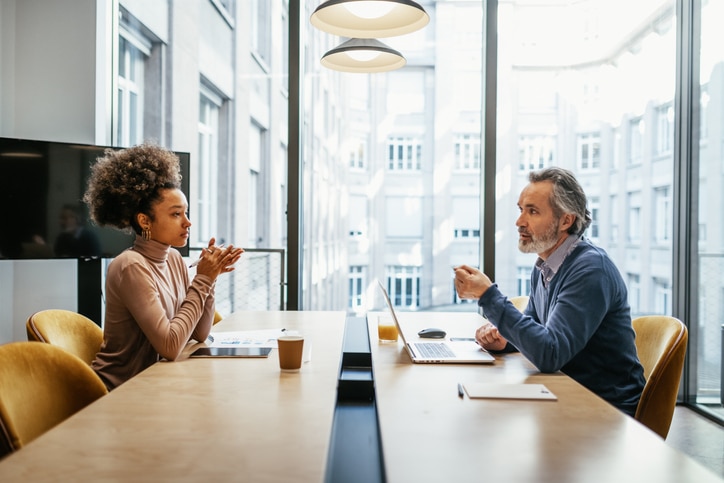 With the competitiveness of the workforce and so many candidates vying for positions, many employers feel they have the upper hand in the interviewing process. However, employers must understand that interviewing is a two-way street, in which the candidate is also interviewing the employer. It can be difficult for an employer to review its interviewing practices subjectively to make sure it's truly winning over candidates during interviews.
You may not realize how much a reputable staffing partner can provide significant help in essentially "selling" you as a top employer to talented candidates. Here are some of the ways in which a staffing partner can benefit your organization in this realm:
Finding the best "fits."
When recruiters seek to fill their clients' job vacancies, they typically don't screen candidates solely for their qualifications on paper. Through the entire recruitment process, they evaluate candidates holistically to gauge for culture fit. This means they take into consideration credentials like education and experience, while also taking the time to learn about the type of work environment that's most attractive to each candidate. They can then potentially match a candidate's interests and career goals to your workplace culture.
Highlighting company benefits.
Staffing firms know how to "sell" a job to a candidate, as well as how to sell the employer. In writing job descriptions and promoting openings, your staffing partner will highlight the many benefits of working at your organization. For example, these benefits may include comprehensive health insurance, a retirement plan and ample paid time off. Staffing professionals go beyond the jobs themselves, putting a spotlight on what specifically makes your organization such an appealing employer.
Establish your company as an industry leader.
Aligning your organization with a trusted staffing partner can easily put you on the map as an industry leader. This is because staffing firms are skilled at marketing their clients to potential candidates as premier places to work and grow careers. Having a staffing partner on your side will also enhance your credibility online, especially on professional networking and job sites like LinkedIn and CareerBuilder.
Are you seeking a trusted staffing partner?
Let the INSPYR Solutions team help you achieve your hiring goals.