INSPYR Solutions Named One of Charlotte's Largest Temporary Staffing Companies by the Charlotte Business Journal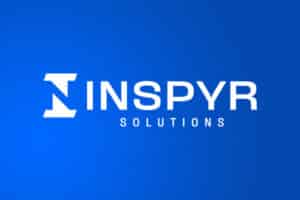 Charlotte, N.C. (July 27, 2020) – INSPYR Solutions, formerly TekPartners, has been listed by the Charlotte Business Journal as one of Charlotte's Largest Temporary Staffing Companies in 2020. The company was ranked #22 among the Charlotte area's largest temporary staffing companies ranked by number of temps on payroll as of May 1st. The list was locally researched by Amy Shapiro of the Charlotte Business Journal, and the full list can be found here.
Jay Bevilacqua, former CEO of INSPYR Solutions, said, "Our team has risen to the challenge during a year marked by uncertainty and I am very proud of their dedication. We have been working very hard to build relationships in the Queen City and help businesses in our community grow and flourish even during these difficult times. It is an honor to have our efforts recognized by the Charlotte Business Journal and we will continue to focus on being a team of people helping people."
About INSPYR Solutions
As a leading technology solutions company, we connect top IT talent with clients to provide innovative business solutions through our IT Staffing, Professional Services, and Infrastructure Solutions divisions. There are four elements that set us apart and serve as pillars of our company philosophy: Quality, Expertise, People, and Relationships. By always striving for excellence in these areas and focusing on the human aspect of our business, we work seamlessly together with our talent and clients to match the right solutions to the right opportunities. Learn more about us at inspyrsolutions.com.