Cloud Computing: Top Industry Certifications
Employee Insights, Employer Insights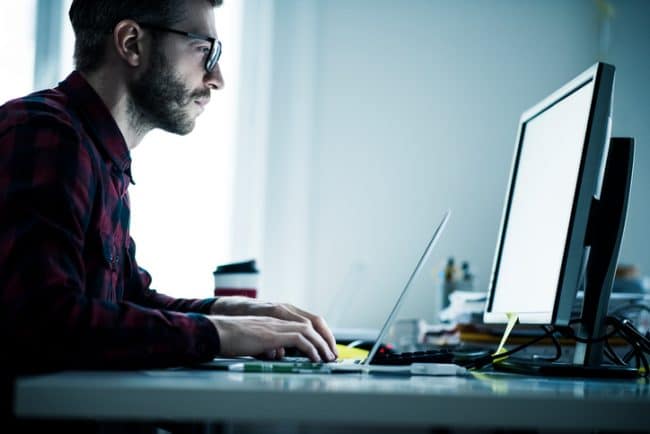 Is your company looking for the right IT talent for the operation and management of your evolving cloud computing platform needs? As you consider which IT candidates are best suited for your organization, pay attention to the types of certifications on candidates' resumes. These can help you determine which individuals will be the biggest asset to your company's IT department. Currently, there are many cloud computing certifications that can enhance a candidate's qualifications and make them more valuable members of your team. Here are three of the top industry certifications to look for on IT candidates' resumes:
AWS Certified SysOps Administrator Certification.
Geared towards professionals with at least one year of experience in Amazon Web Services (AWS) management and operations, this cloud-based certification advances knowledge in all aspects of AWS, including implementation of data flow, best practices, and costs regarding AWS. Professionals who benefit most from the AWS SysOps Administrator Certification include system administrators, operations managers, and those in charge of supporting AWS operations. Professionals who have undergone this certification program have advanced their expertise of the AWS platform, making them instrumental to any multifaceted IT team.
Microsoft Azure Fundamentals Certification.
As demand for cloud-related skills has increased significantly, tech professionals with a strong knowledge and understanding of fundamental cloud concepts, Azure services, security, and privacy will be best positioned to apply Azure products and services in their workplace. This certification is ideal for entry-level employees, as it covers all the basics regarding cloud-based solutions and services. Professionals who are certified in Azure Fundamentals have been fully trained on Azure solutions and management tools, as well as Azure pricing and support. Typically, professionals who benefit most from this certification include system administrators and technology managers.
Certified Cloud Security Professional (CCSP) Certification.
The Certified Cloud Security Professional (CCSP) certification is beneficial for tech professionals working with cloud technology in a variety of roles, such as systems architects, security administrators, or systems engineers. Professionals who have obtained the CCSP certification tend to have a broader knowledgebase regarding cloud security, as well as more experience with cloud-security architecture and design. To be eligible for this certification, a professional must have at least five years of IT experience, with at least three years working in an information security capacity. IT professionals with the CCSP certification can be an asset to any IT department utilizing the newest and most advanced cloud platforms and technologies.
Seeking IT candidates in the talent pool with the certifications above can help you grow your team with the most driven, qualified, and motivated professionals in the tech industry. Most importantly, you'll feel confident that you're equipping your organization with high performing individuals who will keep your company on the cutting-edge in the IT world.
Ready to grow your IT team with the best talent on the market?
Get in touch with INSPYR Solutions today to learn how a strategic staffing partnership with our firm can help you find the right IT staff for your organization's unique needs.