Temp vs. Direct Hire IT Talent: Which is Best for Your Company?
Employee Insights, Employer Insights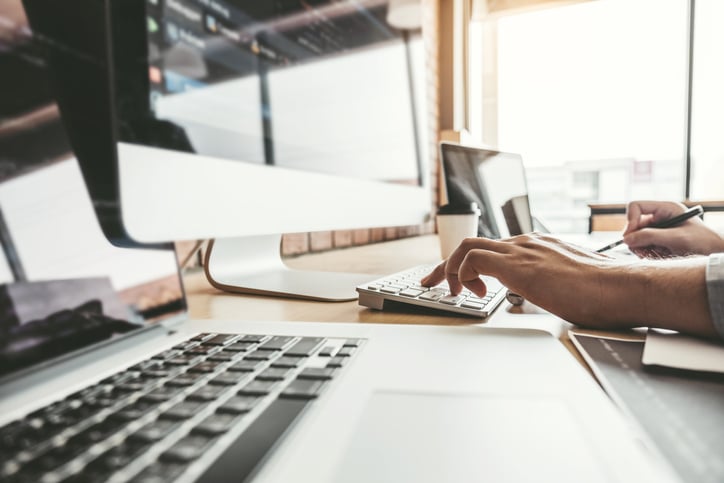 As the IT industry continues to evolve, one thing is for certain: the demand for high quality IT talent remains high. It's become a major challenge for companies to recruit top-notch candidates for all types of IT positions, often resulting in a labor shortage when money and resources are tight. If your company is struggling to find and retain great IT workers, it may be time to think about what type of staffing is best suited for your hiring needs. Here's a breakdown of the two most common types of IT staffing – contract and direct hiring:
Contract IT staffing.
In many cases, temporary staffing is the best solution for companies in need of short-term labor for specific projects or timeframes, especially during times of unexpected vacancies or crises. Now, with the rise of COVID-19, many companies have experienced the need to hire temp IT workers to fill in for employees who have had to take longer periods of sick leave for themselves or their families. Temporary hiring is very flexible, as companies can arrange to bring temps on board when IT staffing needs are the greatest. Additionally, temporary hiring is very cost-effective, as it doesn't require companies to make a long-term investment in employees who aren't needed to fill permanent positions.
Direct hiring.
For some companies, it makes more sense to do direct hire recruiting for certain IT positions, especially if full-time permanent staffing is needed for the long-term. For direct hires, there are many factors to consider, including a larger IT candidate pool; stronger employee retention; and more efficient and timely screening and hiring. If you have managerial and higher-tiered positions to fill on your IT team, it will generally make more sense to staff the department in this capacity, as these candidates will be more qualified to fulfill your company's permanent IT staffing needs.
Depending on your company's current hiring needs for tech roles, there are many staffing options to consider. By working with a trusted staffing partner, you can determine which staffing method is best suited for your organizational goals.
Ready to explore contract and direct hiring for your company?
Get in touch to learn how INSPYR Solutions can help you find the IT professionals you need!