What Managers Have Learned from the COVID-19 Pandemic
Employer Insights, Industry News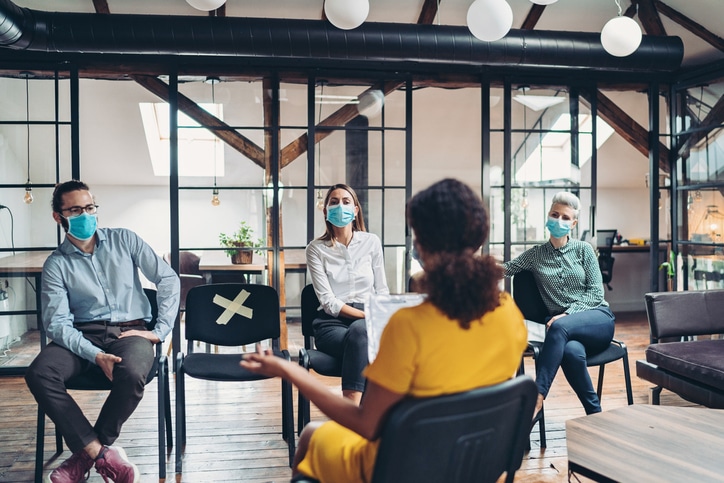 The COVID-19 pandemic has not just impacted our personal lives, but how most workplaces manage their staff during periods of uncertainty. Over the past several months, the tech industry's best managers have learned how to effectively adjust and implement new policies in the face of crisis while dealing with day-to-day changes occurring on a global scale, which can affect managerial decisions. Here are some of the insights managers have learned from the pandemic:
Health and safety of employees
The greatest priority that has reframed the focus of most workplaces is the health and safety of employees. Faced with a deadly virus, managers have had to prioritize the well-being of their employees by ensuring safe and clean work environments, as well as enforcing safety guidelines for all staff. These protocols may include requiring travel restrictions, regular COVID-19 testing, and other preventative measures to minimize exposure and disease spread.
Flexibility
While flexibility has been a facet of many workplaces in recent years, the pandemic has brought to light how important it is to offer employees flexible scheduling. From dealing with illness to teaching children at home, households across America have become dependent on employers who understand their personal struggles and are willing to work with them on schedules that align with their needs. Since the pandemic struck, many managers have implemented new flexible policies that allow employees to achieve a better work-life balance, as so many unexpected situations have arisen.
Remote working
There's perhaps no greater lesson from the COVID-19 pandemic than the recognition of the benefits of remote working. The pandemic has given most managers no choice but to establish at least a temporary "work from home" policy that has greatly transformed how employees interact and perform their jobs on a daily basis. With the rise of remote work, employers have had to provide accessible remote resources and technologies (such as video chat tools), and most importantly, demonstrate to their staff complete trust and transparency throughout the transition.
As the pandemic continues to evolve, managers must be vigilant in implementing workplace protocols that align with recommended health and safety standards set forward by the CDC.   
Is your company in need of IT staffing support?
Get in touch with INSPYR Solutions and let us help you find top IT talent for your specialized needs.