How COVID-19 is Changing Hiring in the Tech Industry
Employee Insights, Employer Insights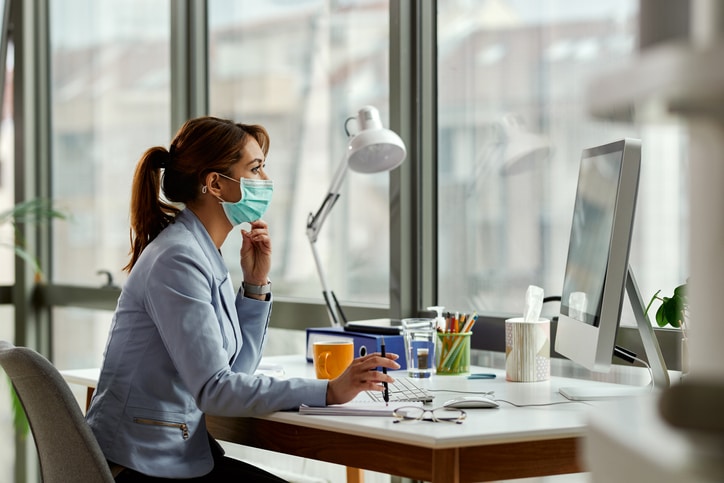 The COVID-19 pandemic continues to alter almost every aspect of society, and the hiring process is no exception. From recruiting to training, the tech industry has had to adopt new ways of engaging new talent without compromising the candidate experience. While this shift has brought some unprecedented challenges, many employers have learned to integrate new processes as smoothly as possible. Here are some of the ways Covid-19 is changing hiring:
Recruiting
As budgets get tighter across the board, employers have increasingly cut back on investing in large advertising campaigns to recruit candidates from across the country. Instead, there's been a shift to utilizing staffing companies to find more localized talent, which cuts back on the need to fly candidates in for interviews. Additionally, social distancing guidelines have made it more important for employers to find candidates through online channels, rather than networking events or job fairs.  
Interviewing
With face-to-face interviews becoming a thing of the past, COVID-19 has resulted in video becoming the mainstream interview format for companies across the board. Most employers are now scheduling video conversations to connect with candidates, which has been a complete departure from formal, in-person meetings. Companies that implement streamlined interviewing procedures are creating a positive experience for candidates despite the circumstances, making them feel more informed and comfortable with the process. The key to effective virtual interviews? Clear communication and reliable technology!    
Onboarding and training
In addition to changing the recruiting and hiring landscape, COVID-19 has resulted in a change to the way most tech companies onboard and train new candidates. At many companies, onboarding and training have become virtual in video sessions, webinars and other digital presentation formats. Because virtual communication is less personalized by its very nature, it's important that employers make these sessions as engaging and immersive as possible. Remember, the way in which onboarding and training is facilitated often sets the tone of your culture to new employees.   
With virtual channels becoming the most prevalent means of recruiting, hiring and onboarding candidates, it's safe to say these practices may be here to stay. By embracing change, companies can continue maintaining adequate staffing levels while adjusting to new ways of attracting and securing top talent. 
Is your company in need of IT staffing support?
Explore how a strategic staffing partnership with INSPYR Solutions can assist your team with IT staffing and other services.