Does Your Application Process Scare IT Candidates Away?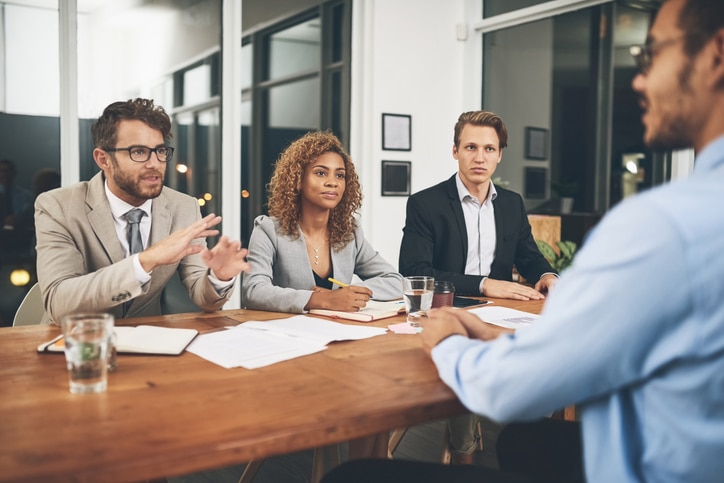 Are you failing to attract quality IT candidates to your organization? If you're struggling to attract or keep applicants engaged throughout your application process, it's likely your process needs some revamping. Check out some of these common application process blunders and how you can address them:
Undefined job descriptions.
While a job description doesn't have to be pages long, it should provide a clear and accurate overview of the position. Outlining the job's responsibilities, qualifications and expectations is key to attracting top candidates and building a talent pool that can adequately fulfill the needs of your IT workforce. As you develop your IT job descriptions, be transparent about what daily tasks will need to be performed, as well as the function of the IT role at large in supporting business goals for your organization. Remember, most driven IT candidates aren't just looking for a job – they're looking for an opportunity to contribute to their employer in a meaningful way.
Slow and inefficient communication.
Just because you're the employer doesn't mean you have an upper hand when it comes to communication with candidates. Failing to respond to inquiries and provide timely confirmation of application statuses can quickly result in candidates' withdrawing their applications and focusing their attention on more responsive employment opportunities. Regardless of how busy your human resources team may be, it's critical you establish a process for efficiently communicating with candidates throughout the entire hiring process. Evaluating the effectiveness of your current communications methods is the first step to identifying how you can improve in this area.
Little or no focus on organizational culture.
Your organization is more than a bunch of people doing individual jobs. It's a place where your employees should feel valued, excited and motivated to reach their greatest potential. If you focus more on the jobs themselves rather than your workplace culture, you'll fail to promote all the benefits of your organization. In your IT job descriptions, consider adding information about your company's mission and values, as well as unique perks or benefits (such as flexible scheduling, a workplace wellness program or childcare benefits). Promoting these facets of your organization will add value to your application process, as candidates will gain a better sense of what you bring to the table as an employer.
Struggling to attract new tech talent to your openings?
One of the best ways to recruit high-quality candidates is by using an experienced and trusted IT staffing firm. Learn how developing a strategic partnership with INSPYR Solutions can help you find the right people!