EQ is the New IQ: Why Emotional Intelligence Matters in Tech Candidates
Employee Insights, Employer Insights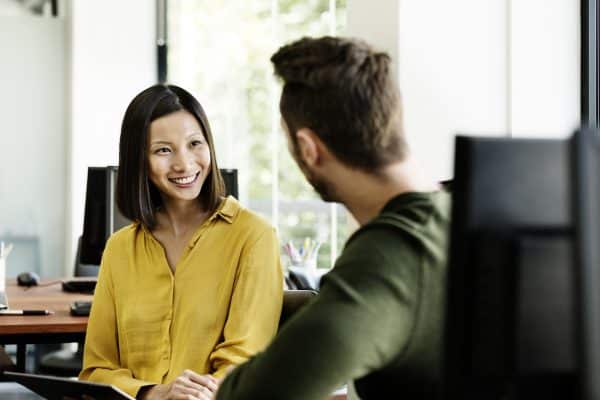 As the need to retain IT talent becomes a top priority in the tech industry, employers have dramatically shifted their focus to hiring candidates with a high level of emotional intelligence. Emotional intelligence matters in tech–employees who know how to work with different types of people are often most equipped at navigating challenges in the workplace while maintaining professionalism. At INSPYR Solutions, we strive to source candidates who bring this important skill to their roles. Here are some of the reasons why it's so critical for employers to invest in tech candidates with emotional intelligence:
Diversity and inclusiveness
In many ways, emotional intelligence is at the heart of collaborative and diverse workplaces. In recent years, more diversity initiatives have led to a greater need to hire employees who can work with people of all ages, backgrounds, and cultures. Finding candidates with emotional intelligence is key to creating an inclusive workplace that embraces the contribution of different thoughts, perspectives, and ideas.
Culture-building
The best work environments are those in which managers demonstrate empathy and understanding of their employees' needs. Hiring individuals with emotional intelligence helps to build a company's culture from the ground up, setting the tone for respectful, two-way communication and leadership. In the tech industry in particular, emotional intelligence fosters the development of strong employer-employee relationships and promotes goodwill among every person at the organization – from entry-level staff to the executive team.
Rise of remote work
The integration of remote work has led to a greater need for employees who can effectively manage their emotions while communicating virtually with managers and coworkers. Employees who know how to connect with others in a remote work model excel more at achieving shared goals with team members, managing projects with a higher level of productivity and developing better working relationships overall. With the remote work model taking hold in the IT industry, emotional intelligence reigns as one of the most important soft skills to look for in tech employees.
In the IT field, a focus on emotional intelligence is the future of thriving work environments. With new technologies aiming to enhance human interactions within the remote work model, emotional intelligence will continue to be a key trait in candidates across the board.
Looking for the right IT talent for your organization?
Contact us today to learn how an IT staffing partnership with INSPYR Solutions can help you find the best tech candidates on the market.