How to Enhance Your IT Talent Pool
Employee Insights, Employer Insights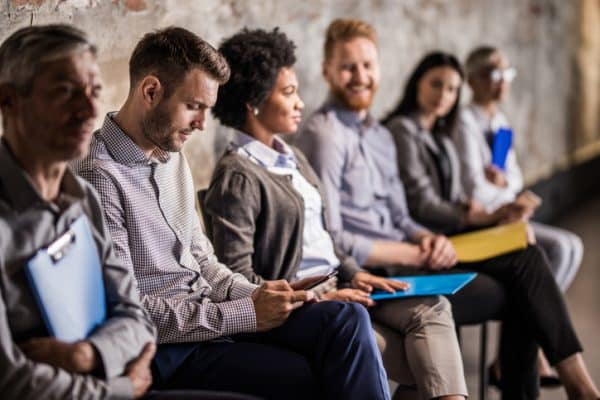 As the IT needs of today's business world continue to evolve, they must increasingly seek new avenues when finding the best talent to keep up with demand. This often requires taking a new approach to finding IT candidates, as well as exploring different forms of recruitment and talent retention to grow a cutting-edge workforce. Here are three key ways in which employers can enhance their IT talent pool and better streamline the talent development process:
Implement social recruiting
Social recruiting has proven to be one of the most powerful tools in attracting and engaging candidates – especially workers of younger generations. Hiring teams that regularly connect with both passive and active IT candidates on social media will generate a consistent flow of top-notch talent that is engaged with your brand and mission. Effectively using social media for recruiting involves building a strong "employer brand" online and showcasing your company's culture to potential candidates through tactics like videos, vibrant graphics and employee testimonials. Finding ways to communicate with candidates through social media authentically will continue to be one of the top IT industry recruitment methods in today's hyper-connected world.
Invest in employee training and development
Structured and sustainable IT training and development programming are instrumental in keeping your current employees on the cutting edge of the IT industry. Requiring your IT team to participate in regular courses, seminars or online programs will give them the tools and resources to continue their professional development as they grow their careers. Not only is this a great practice for employee retention (as employees will feel you're invested in their success), but it will prepare your current staff for advanced positions within your company. By advancing your existing team's expertise, it will be easier to hire from within for future positions and offer your people opportunities to take on higher positions at your company instead of seeking advancement elsewhere.
Work with an IT staffing partner
Becoming acclimated with a reputable IT staffing partner is one of the most powerful decisions you make for improving your IT talent pool. A trusted IT staffing agency will work closely with your company on an ongoing or as-needed basis to fulfill a variety of IT workforce needs, such as finding candidates for temporary, temp-to-direct and permanent positions or helping you staff specific IT projects. This can be extremely beneficial as staffing needs change over the course of the year, allowing vacancies to be filled without your company's productivity or bottom line being compromised. Working in tandem with an experienced IT staffing agency like INSPYR Solutions will help you build an IT department of highly qualified talent year-round.
While building and maintaining a strong talent pool can present some challenges, employers that make their recruitment and talent development efforts a top priority will be best positioned for success and growth.
Ready to execute the best solution to your staffing challenges?
Get in touch with INSPYR Solutions and learn how our experienced recruiting team can transform your workforce.