Establishing a Culture of Learning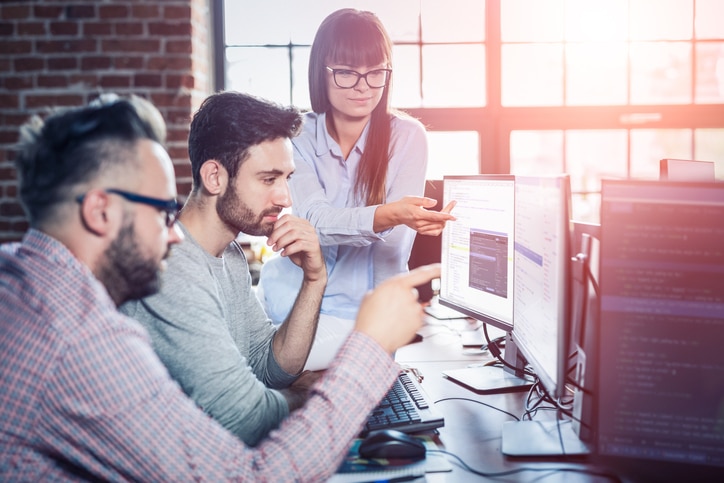 Every thriving organization is in a constant state of evolution as workforce demands change and technology becomes increasingly advanced. Despite how talented your employees may be, it's your responsibility as an employer to consistently provide your team with ample training and development. Creating a culture of learning which fosters innovation, teamwork and mentorship can be instrumental in enabling your workforce to reach new heights.
To establish a culture focused on ongoing learning, here are three best practices to follow:
Engage every employee.
When it comes to training and development, many organizations focus solely on managers – rather than lower-level employees. However, engaging every person on your team is critical for creating a culture centered on learning. This means giving employees the tools and resources to acquire new skills, as well as the time to do so. Remember, your employees' performance is largely driven by the support and guidance of their managers. Therefore, you must explain to members of upper management the importance of letting employees spend time learning before they can produce tangible results.
Encourage mentorship.
Establishing a mentorship program is one of the most powerful ways to promote learning and relationship building among all your employees in every department and role. Employees with the opportunity to be mentored when they begin their jobs will have a direct line of help and support as they take on new projects and grow within your organization. Reverse mentorship – in which older employees are paired with younger workers – can be especially beneficial, as employees from different generations will have a chance to collaborate with each other.
Measure and assess learning outcomes.
When implementing any learning program, it's important to track the outcomes to gauge its effectiveness. Data gathered by employee surveys or performance reviews can be impactful in evaluating which training programs are working and what areas of learning require more attention. Taking employee feedback seriously will allow you to develop solutions that address your staff's questions or concerns comprehensively.
To truly set the stage for long-term growth, a culture of coaching and learning should be integrated in every aspect of your organization's operations from the top down. By incorporating the above practices into your culture-building, you can be proactive in further enhancing your team and business outcomes for years to come.
Is your organization lacking top IT talent?
Invest in a strategic staffing partnership with INSPYR Solutions and let our team help you grow your workforce.