How Can I Find Passive IT Candidates?
Employee Insights, Employer Insights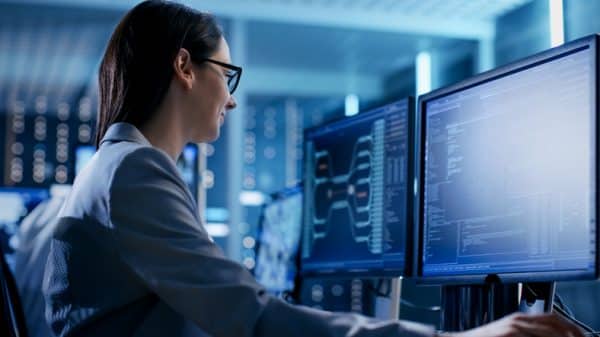 Are you finding it challenging to attract active job seekers to your company's openings? Because many IT positions are highly specialized, it may often seem like the most qualified professionals in the field are already employed. Fortunately, there are many ways to get your employment opportunities in front of top-of-the-line IT candidates – even if they aren't currently seeking new positions. Here's how to start engaging with passive IT candidates in the industry:      
Enhance and promote your company's culture
With many employers experiencing fierce competition for the best IT talent, it's crucial to put company culture at the forefront of all leadership decision-making. A company that becomes known for a vibrant, positive culture will naturally attract passive candidates simply by its reputation as a great employer. In addition, current IT employees will be more inclined to refer colleagues in the industry to your employment opportunities, serving as ambassadors for your company within their own networks. The bottom line? A positive culture attracts the best candidates because they will gravitate to a great place to work.
Develop a strong online presence
With the majority of candidates reviewing employers and job opportunities through employer websites, job boards and social media channels, you can't afford not to invest in a strong online presence. Part of attracting passive IT candidates involves consistently pushing out content through your website and other communications platforms to keep prospective applicants informed about your company's job opportunities, benefits, and culture. In particular, engaging with passive candidates specifically on social media will give you potential access to their qualifications (especially on a professional networking site like LinkedIn), helping you vet which individuals would be most suited for your company.
Develop a staffing partnership
A trusted staffing partner can work closely with your organization to regularly identify IT candidates who may be a good fit for your workforce, vetting candidates for their technical skills, education and credentials through various sources. Because recruiters are constantly connecting with potential candidates through online channels, job fairs and industry events, they are well positioned to tap into their vast networks and find qualified IT candidates through more unconventional ways. Having an IT staffing firm on board to assist with your hiring needs can be one of the most effective ways to consistently discover under-the-radar jobseekers in the IT industry.
Sourcing passive candidates is one of the best steps you can take for improving recruitment outcomes and advancing your IT workforce. As you refine your hiring process, keeping passive candidates top of mind can help your company reap many benefits for your talent development efforts over time.
Do you need help making passive IT candidates part of your long-term recruitment strategy?
Get in touch with INSPYR Solutions and learn how our IT staffing services can improve your recruitment outcomes.